Every 1st Saturday of the month
1pm
Approx. 1 hour
Various locations
Free with registration
*Registration for Jan-Mar 2024 dates now released*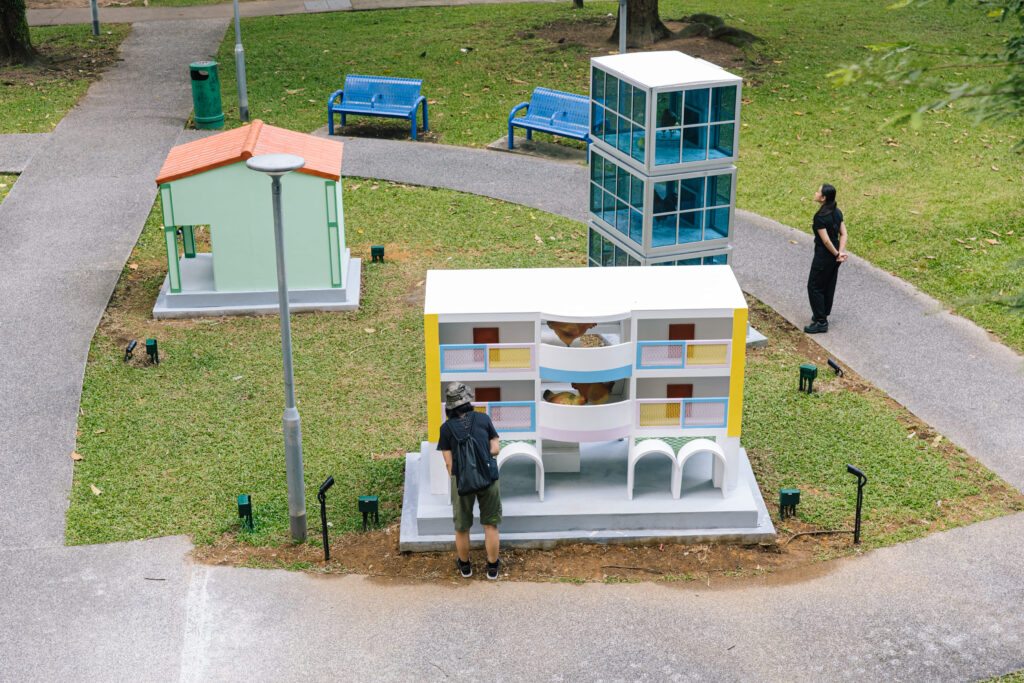 Join us for a captivating journey through the vibrant district of Tanjong Pagar on our Public Art Tour: Port/raits of Tanjong Pagar led by SAM's Public Art team. Held on the first Saturday of every month, the tour showcases the remarkable transformation of the area through a series of site-specific commissioned artworks presented by The Everyday Museum, a public art initiative by Singapore Art Museum (SAM).
Encounter the works of six talented artists and collectives: Aki Hassan, Divaagar, Space Objekt, Grace Tan, Zen Teh, and Isabella Teng, situated between Outram Park MRT and SAM's present location at Tanjong Pagar Distripark.
Discover how public art serves as a space for reflection, sparking curiosity, imagination, and conversations that transform everyday experiences into memorable encounters. This guided tour is suitable for all ages, and we encourage participants aged 12 and below to be accompanied by an adult.
Please note the following important details:
Meeting Point
Block 4 Tanjong Pagar Plaza, Resident's Corner
Tour Guidelines:
• Participants must be mindful of their surroundings as the tour involves crossing roads, passing construction sites, and walking uphill and downhill.
• Dress comfortably and bring a water bottle, raincoat, or umbrella.
• The tour will proceed even in light rain. Look out for live updates via Peatix Messenger and The Everyday Museum's Instagram. Contact us through these channels for any enquiries on the event day.
• Registration begins 15 minutes before the start of the session. Please arrive early as latecomers may miss the tour.
• The tour requires a minimum of 5 participants to proceed. In case of cancellation, all participants will be notified via Peatix Messenger to sign up for another session.