Sat 14 Jan 2023
6–7pm
Level 3, Main Deck at SAM
Free with registration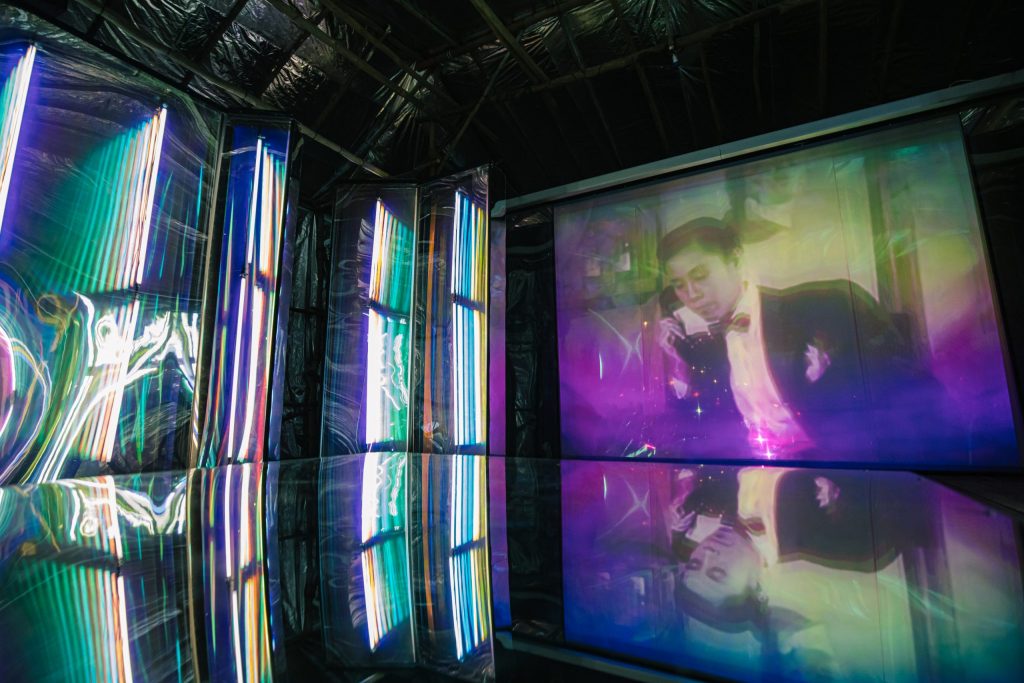 This programme will be followed by Transmissions from the Wayang Spaceship: A Singapore Art Week special featuring performances by Ming Wong and Syndicate at 7.15pm.
Throughout his artistic practice, Ming Wong has strategically mimicked and reworked so-called "foreign language" films. Learning languages and addressing their contextual politics are key to this performative process. In this talk, Wong will elaborate on the significance of music in his research and artmaking. In relation to a series of works that led to the latest installation, Wayang Spaceship, Wong will discuss how music, in its experimental deployment, can act as a language, marker of difference, and collaborative device for embodied enactments.
This talk is held in conjunction with Wayang Spaceship, commissioned by SAM's public art initiative titled The Everyday Museum with the support of Sun Venture.
Wong Binghao is a writer, editor, curator, and currently the Contemporary and Modern Art Perspectives (C-MAP) Asia Fellow at the Museum of Modern Art. They approach art essayistically, constellating emotionally available readings and experiences of art in the hope of building more emancipatory and ethical worlds. They are invested in discursive production and international exchanges that are long-term and context-specific. In relation to contemporary art practices, they research gender and sexuality, popular cultures, new media and technology, and regional studies. They regularly lecture on art, gender, and theory, and work towards creating more professional development and mentorship opportunities for artists and curators, especially those who identify as trans* and non-binary. Recent and ongoing projects include publications Indifferent Idols (2018) and Charm Offensive (2019), and the online programme Third Date (2022).