Aki Hassan
29 Apr 2023– 9 Mar 2025
Duxton Plain Park
Entrance at New Bridge Road and next to The Pinnacle@Duxton, Block 1C
Public outdoor work. Accessible at all times.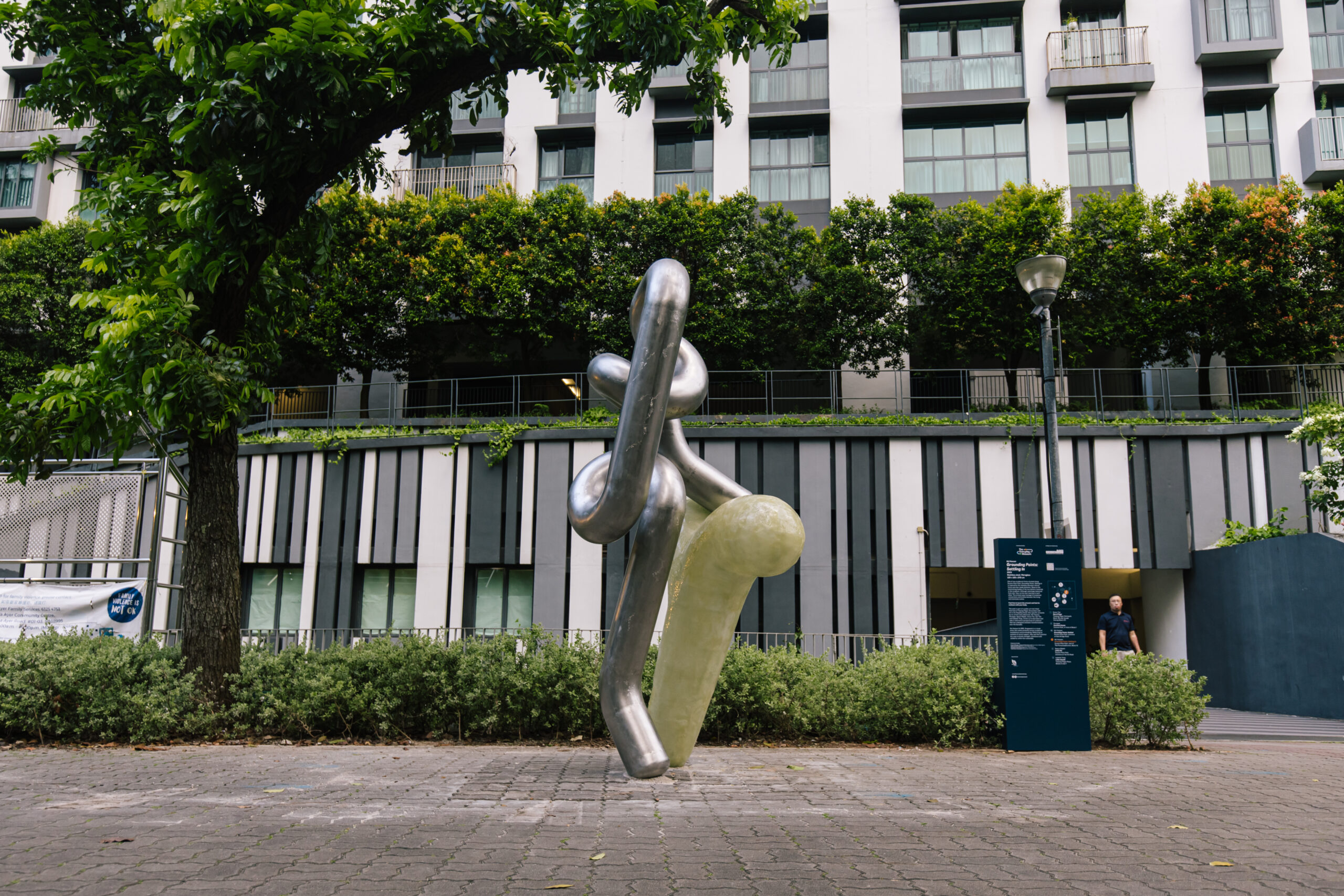 The two sculptural forms situated in the Northern and Southern points of Duxton Plain Park, Grounding Points: Settled and Settling In accentuate notions of support systems and dependencies reflected in our contemporary landscape. Interlocking two distinct materials in each sculpture, their bodies—although seemingly balanced from afar—can be seen leaning on each other.  
Grounding Points: Settled and Settling In take their cue from the familiar materials around us, natural and man-made. Like the park nestled in the bustle of the concrete cityscape, the artwork is inspired by structural elements from these shared spaces. Mirroring species of tree to metal forms found throughout the park, the artwork pays homage to reciprocal connections and kinship between the synthetic and organic, as well as humans and nonhumans. 
Venue Partner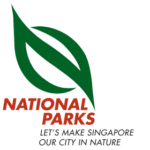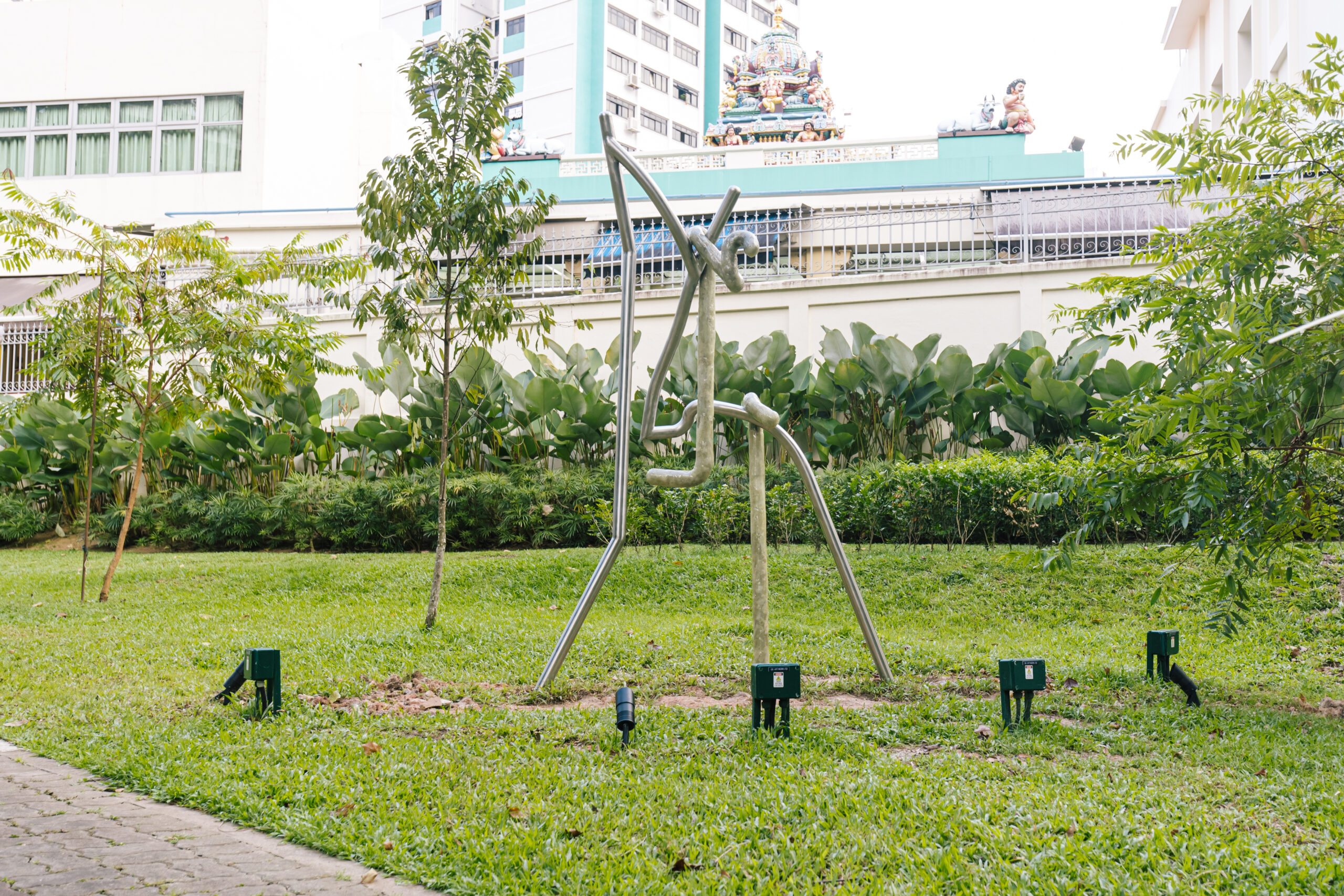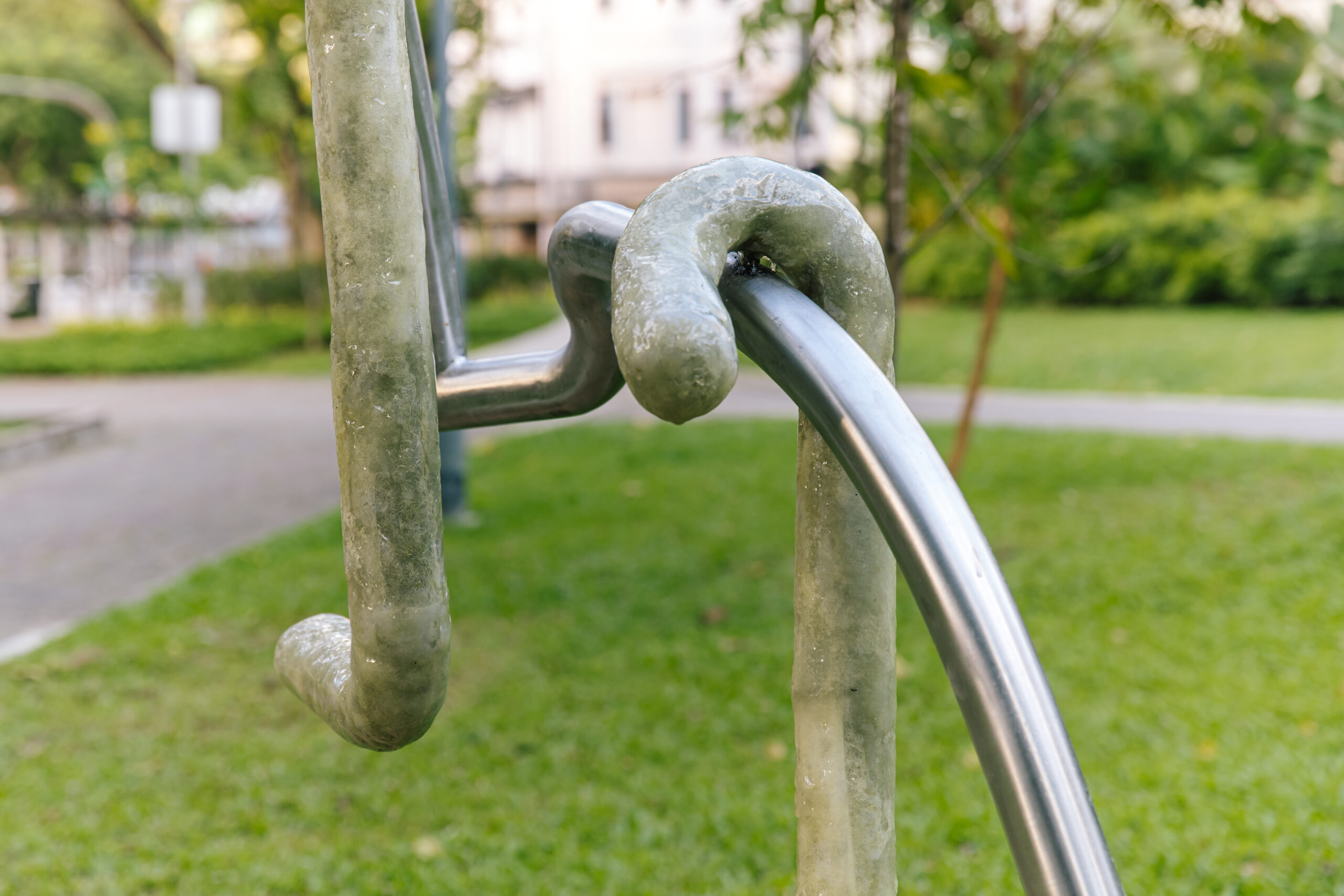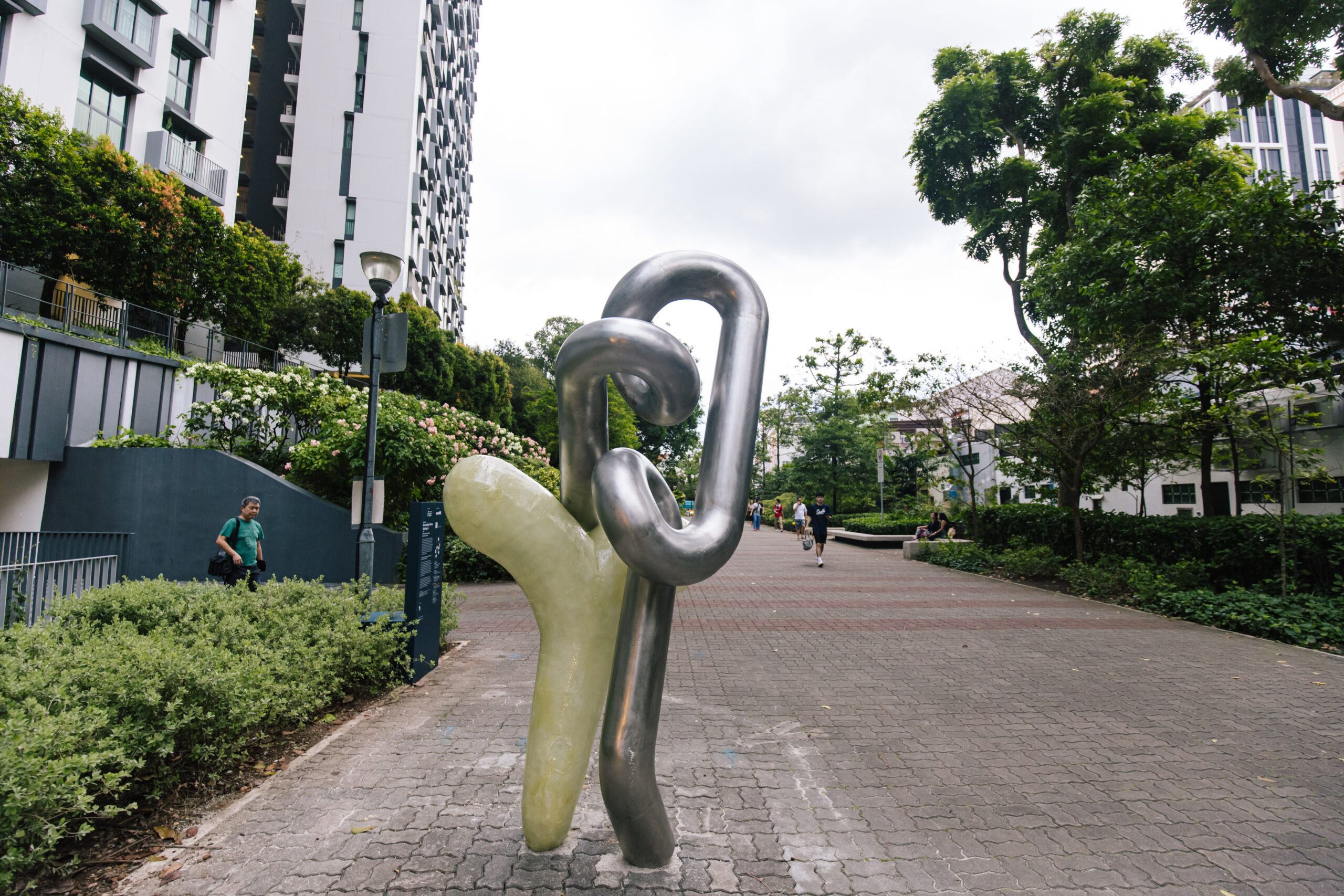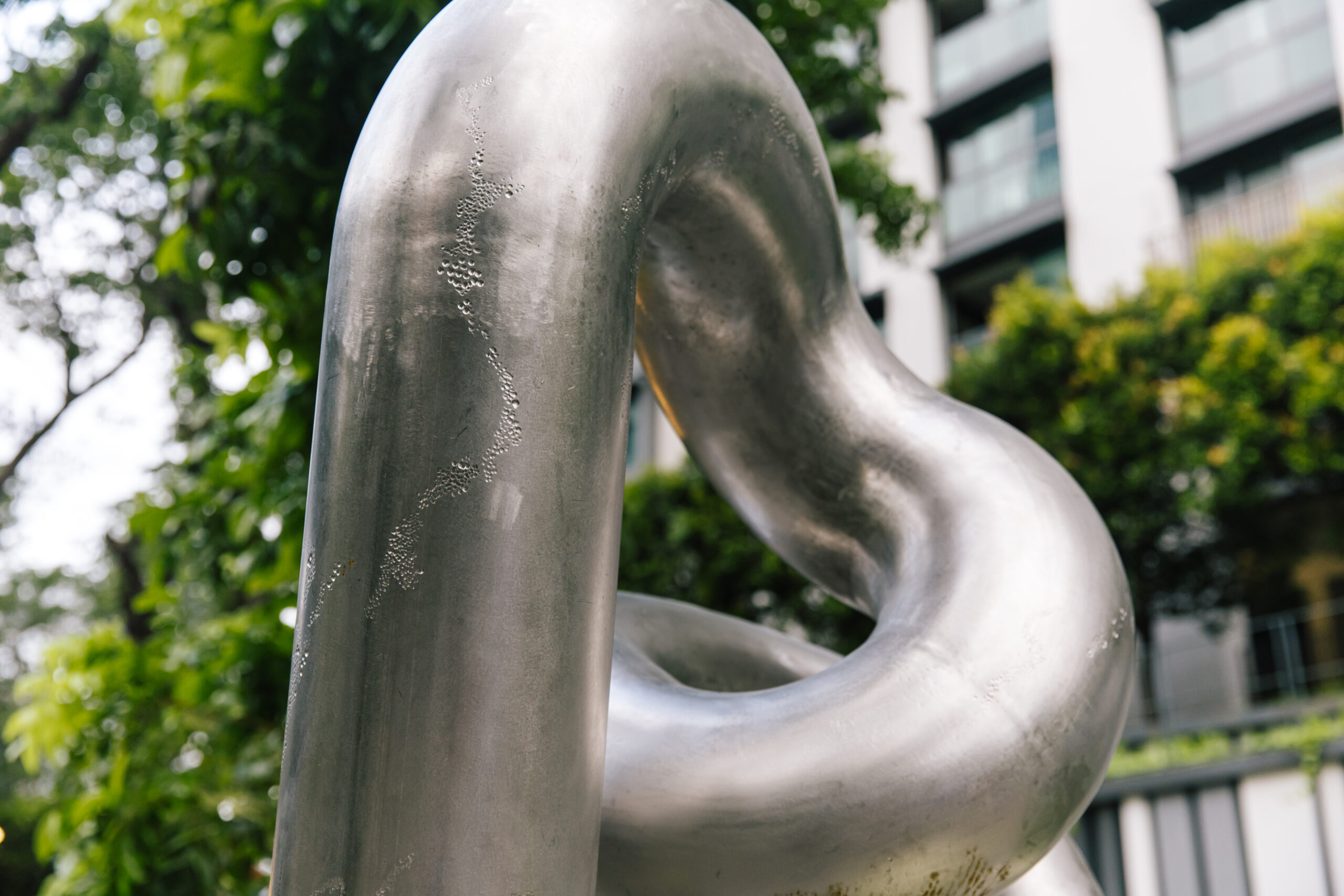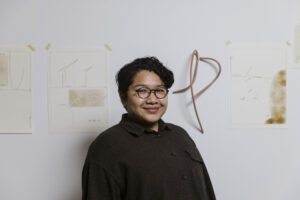 Image courtesy of Marvin Tang
Aki Hassan is a visual artist who works primarily across sculptural installations and print making. Reflecting on systems of social support, they see their practice as a way to locate strength, resistance and solidarity within the vulnerable. They have participated in residencies such as Cutes / ظراف ِwith Samandal and Nino Bulling, as part of documenta 15 (2022), and at Singapore Art Museum (2021/22). Their work was recently exhibited at RSA New Contemporaries 2022, Royal Scottish Academy (2022), innate, Yeo Workshop (2021), An Exercise of Meaning in a Glitch Season, National Gallery Singapore (2020), Pig Rock Bothy Residency & Exhibition, Scottish Gallery of Modern Art (2019) and Show Me The Difference, Studio for an Art Lover, Glasgow (2019).