Isabella Teng
29 Apr 2023– 9 Mar 2025
Tanjong Pagar Plaza
Blocks 4 and 7
Public outdoor work. Accessible at all times.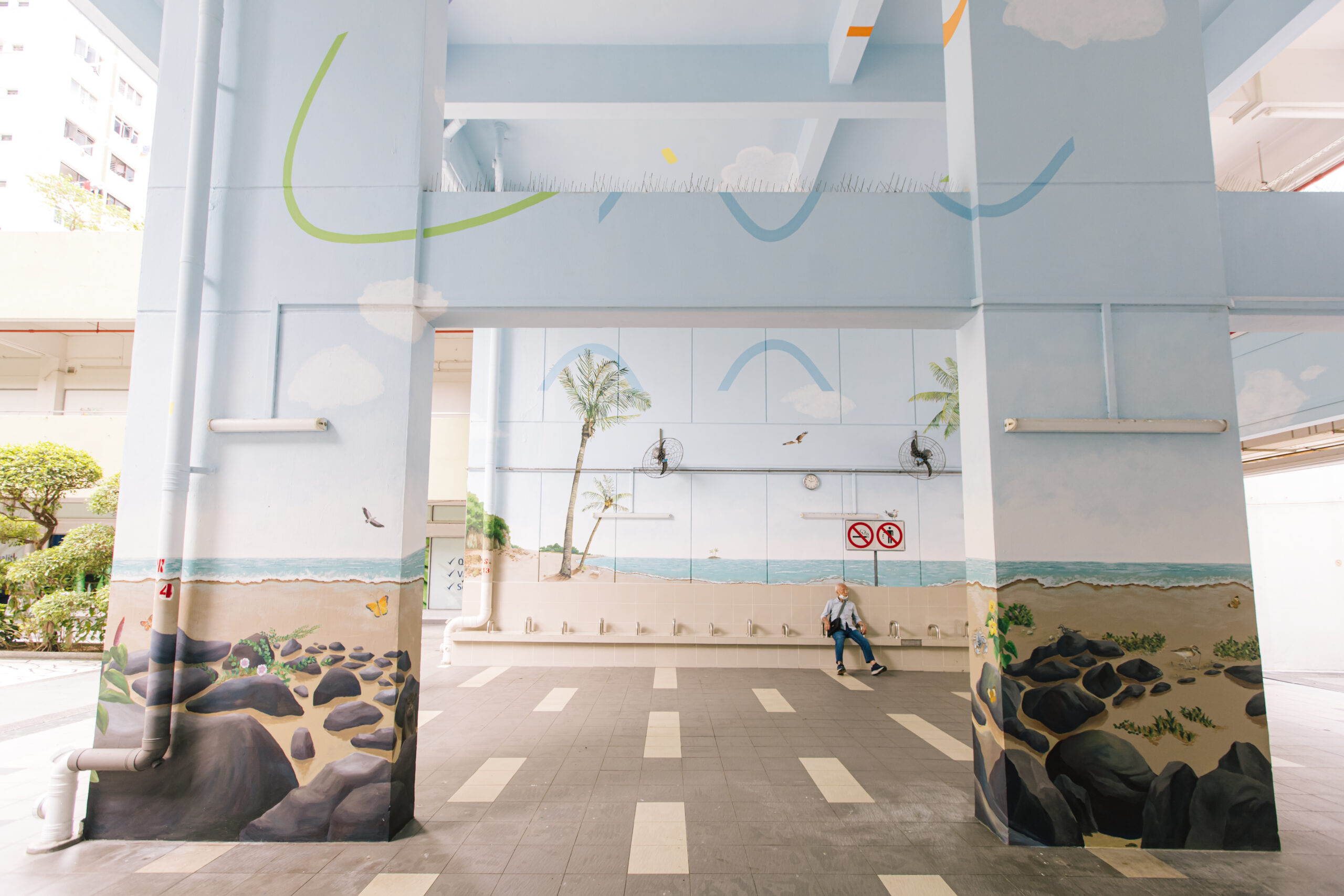 Referencing Singapore's acknowledged status as a "little island", Little Islands attempts to subvert the notion of limited space through artistic interventions which offer a visceral experience of spaciousness to the viewer. The artworks across three sites in Tanjong Pagar Plaza offer different experiences of "island life", revisiting and reinventing our relationship with Singapore as an island-state.  
At the Residents' Corner of Block 4 on Level 1, the work considers "island" in its most literal form: a geological landmass surrounded by water. The work at Block 7, Level 3, considers our past, as we gaze back to early 20th century scenes with restored views of historic shophouse architecture, allowing us to visualise the passage of time. The visual intervention at Block 4, Level 3, offers a whimsical take on an incongruous, floating island hidden in the far reaches of Tanjong Pagar Plaza, reflecting the plaza's reality as an old 1970s public housing estate, standing firm amid newer, taller and shinier buildings.  
Amid the bustle, Little Islands beckons you to stay a while. 
Supported by

Venue Partner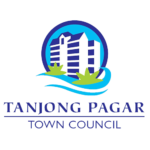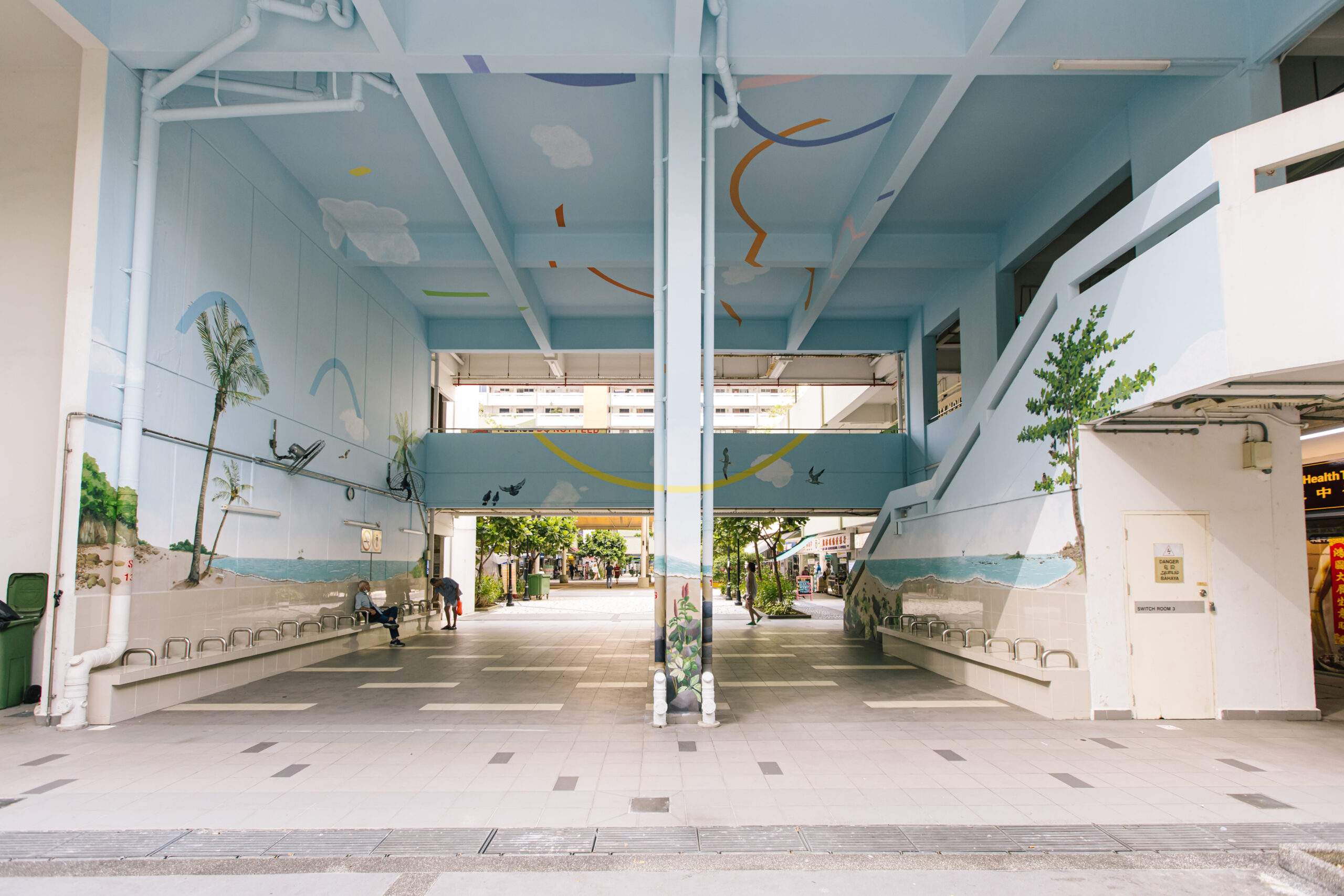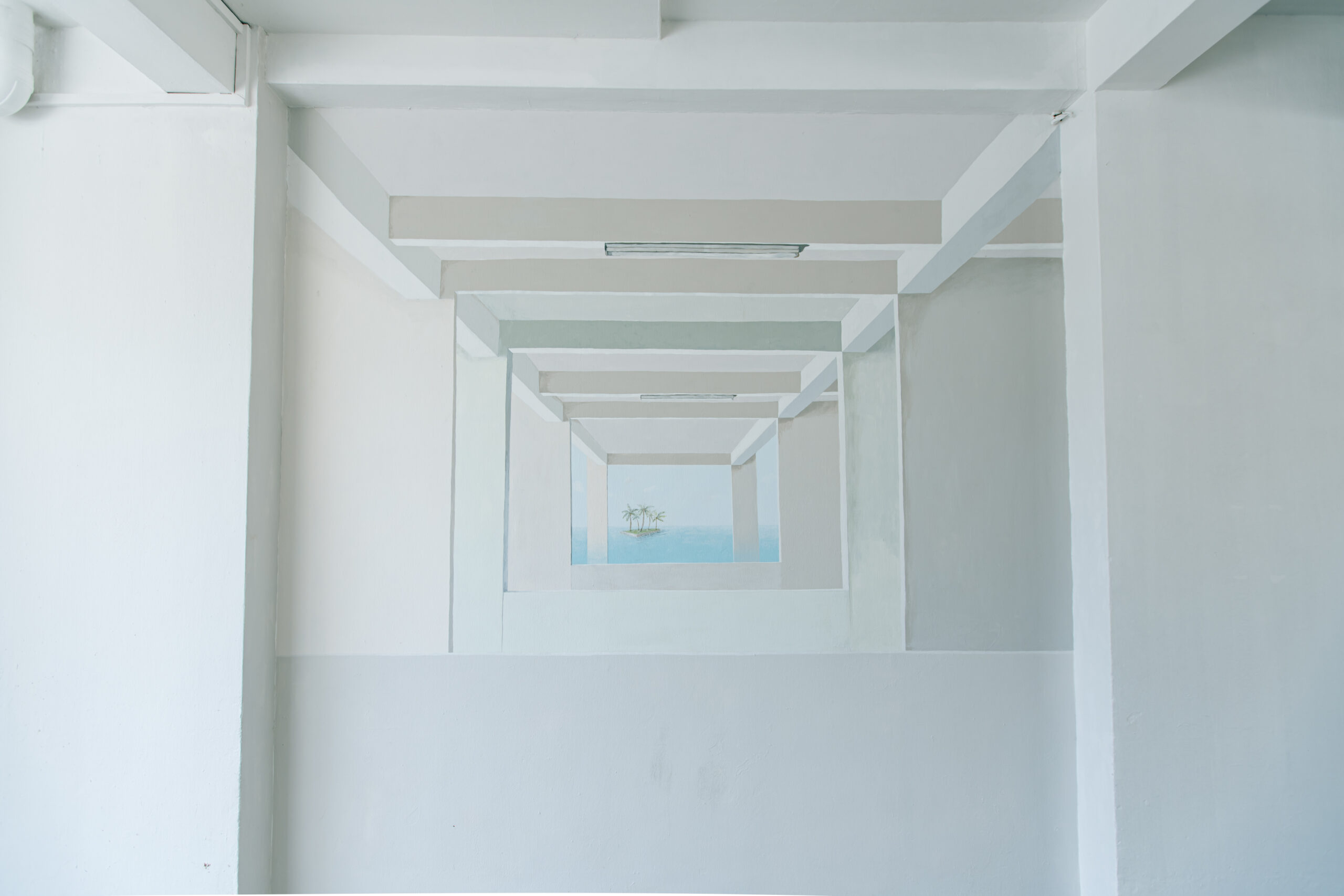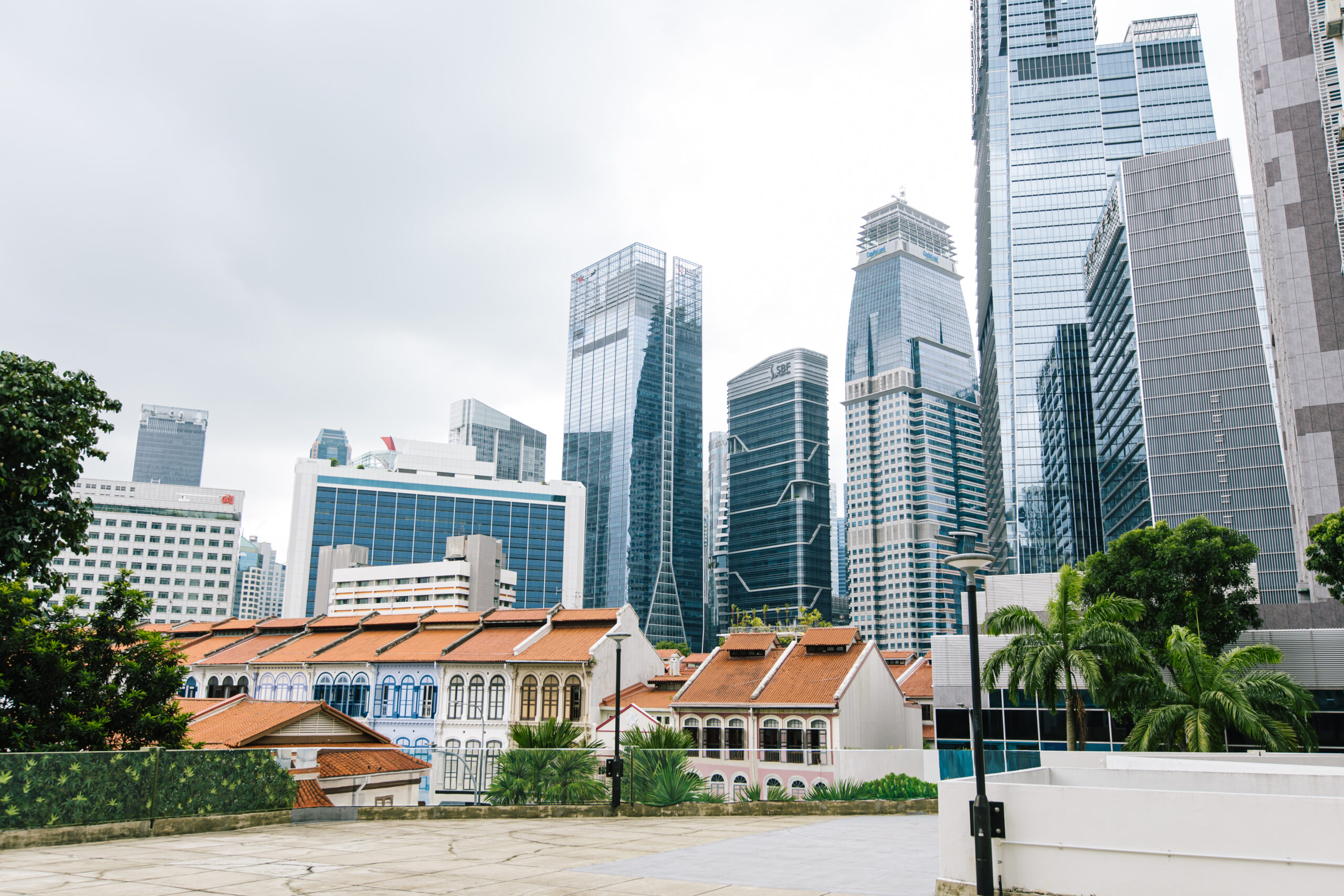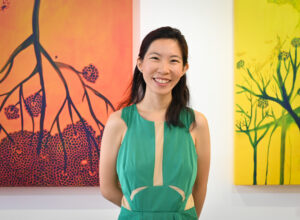 Image courtesy of Lena Lofling
Isabella Teng Yen Lin is an artist working across painting, drawing and public installations. Her practice focuses on anamorphic artwork, or optical illusions, that transform everyday spaces into imaginative realms and prompt a perceptual shift through humour or encounters with the unexpected. Her projects examine the nature of perception through the intersection of line, text, space and illusion. Teng's works have been shown at Esplanade – Theatres by the Bay, The Private Museum, National University of Singapore, and ASEAN Culture House, Busan.