Tan Pin Pin
29 Apr 2023– 9 Mar 2025
Kampong Bahru Bus Terminal
11A Spooner Road
The video documentary of walk walk (Singapore Deviation version) will be screened daily at the following timings:
10am, 12pm, 2pm, 4pm, 6pm
(Duration: 27min 13s)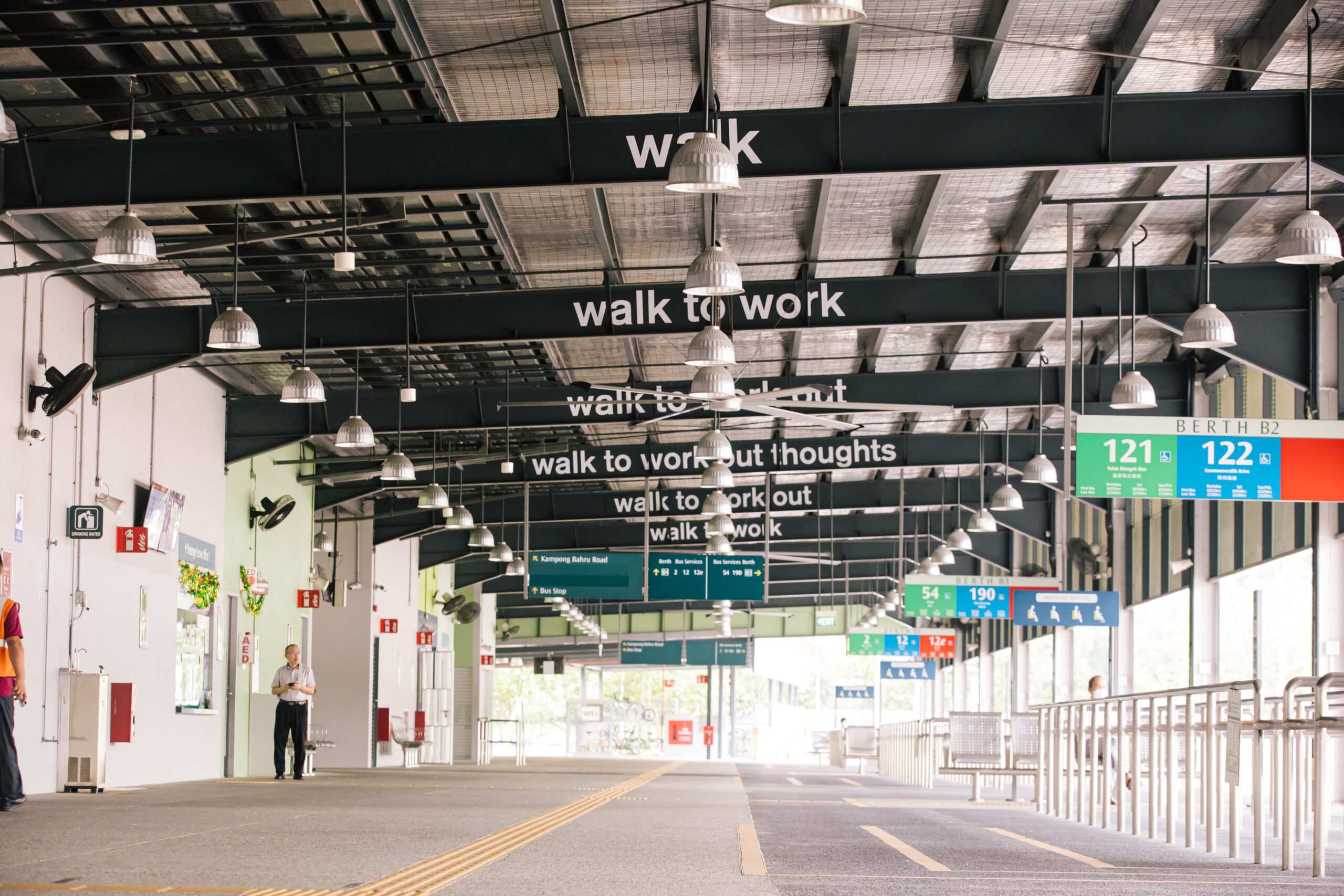 Inspired by a commonplace activity along the Rail Corridor, walk walk (Singapore Deviation version) is a video and an installation on the theme of walking. While mundane, walking is a carefully managed practice in Singapore, shaped by public agencies and private developers. The island-nation is designed to be very walkable, with air-conditioned shopping malls and well-maintained sidewalks shaded by trees. Siting this work in a bus terminal, artist Tan Pin Pin highlights ideas about freedom of movement, how walking is a basic expression of this freedom, and how public transportation further supports our mobility.
 
walk walk (Singapore Deviation version) comprises a video and text installations. The video documentary installed at the Transitlink Office features several individuals discussing the role of walking in their lives. At the terminal, different lines of text rest on individual ceiling beams and are meant to be viewed as commuters pass through the terminal. Read together, the lines echo the measured sound of footsteps, emphasising the rhythms of walking. 
 
In the nearby National Transport Workers Union's (NTWU) Cafeteria, frequented by bus captains between trips, the Chinese words "慢慢走" (walk slowly) are installed on the back wall. Commonly used as a parting phrase, it is an expression of well wishes to the bus captains who make multiple journeys each day.
Supported by


Venue Partner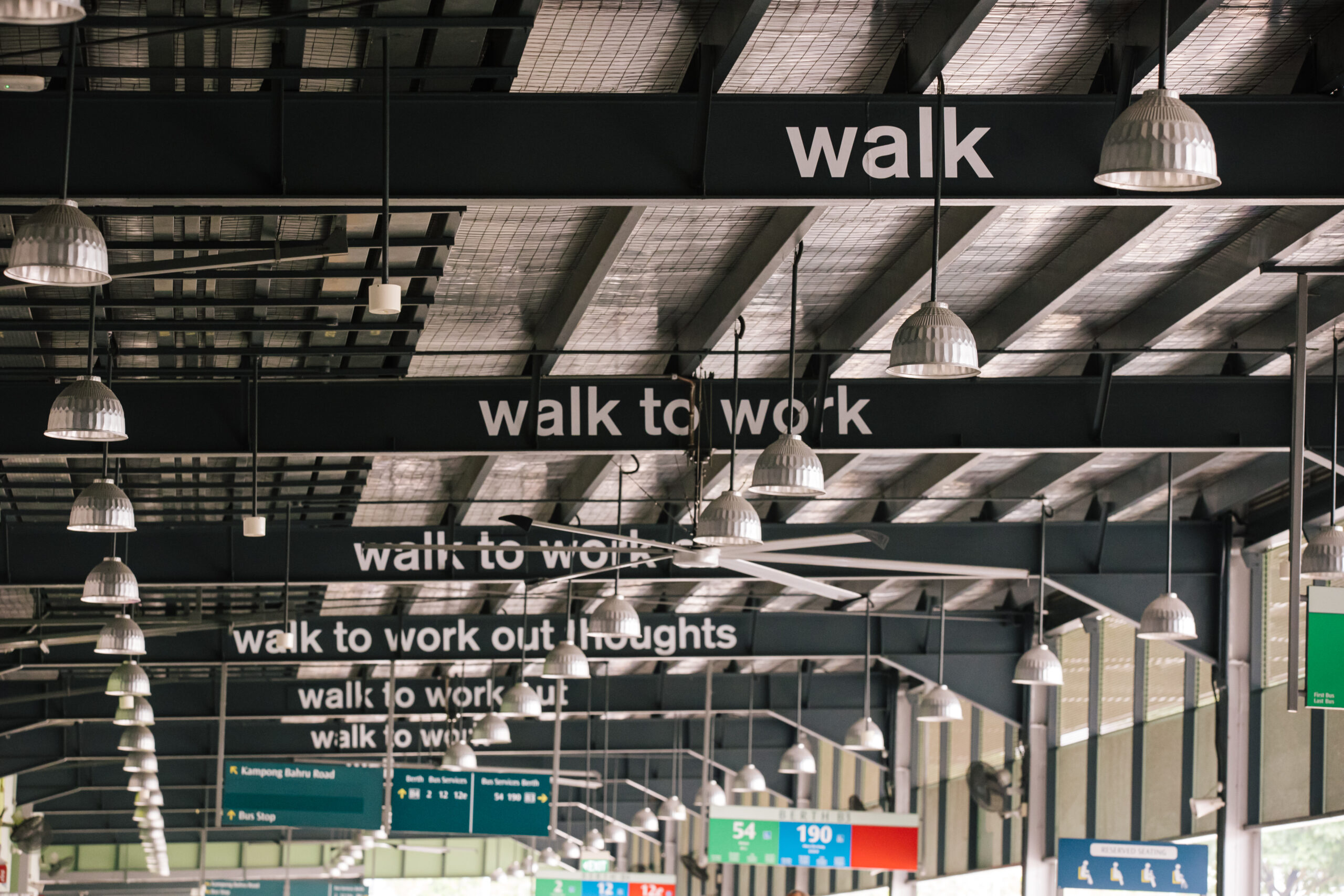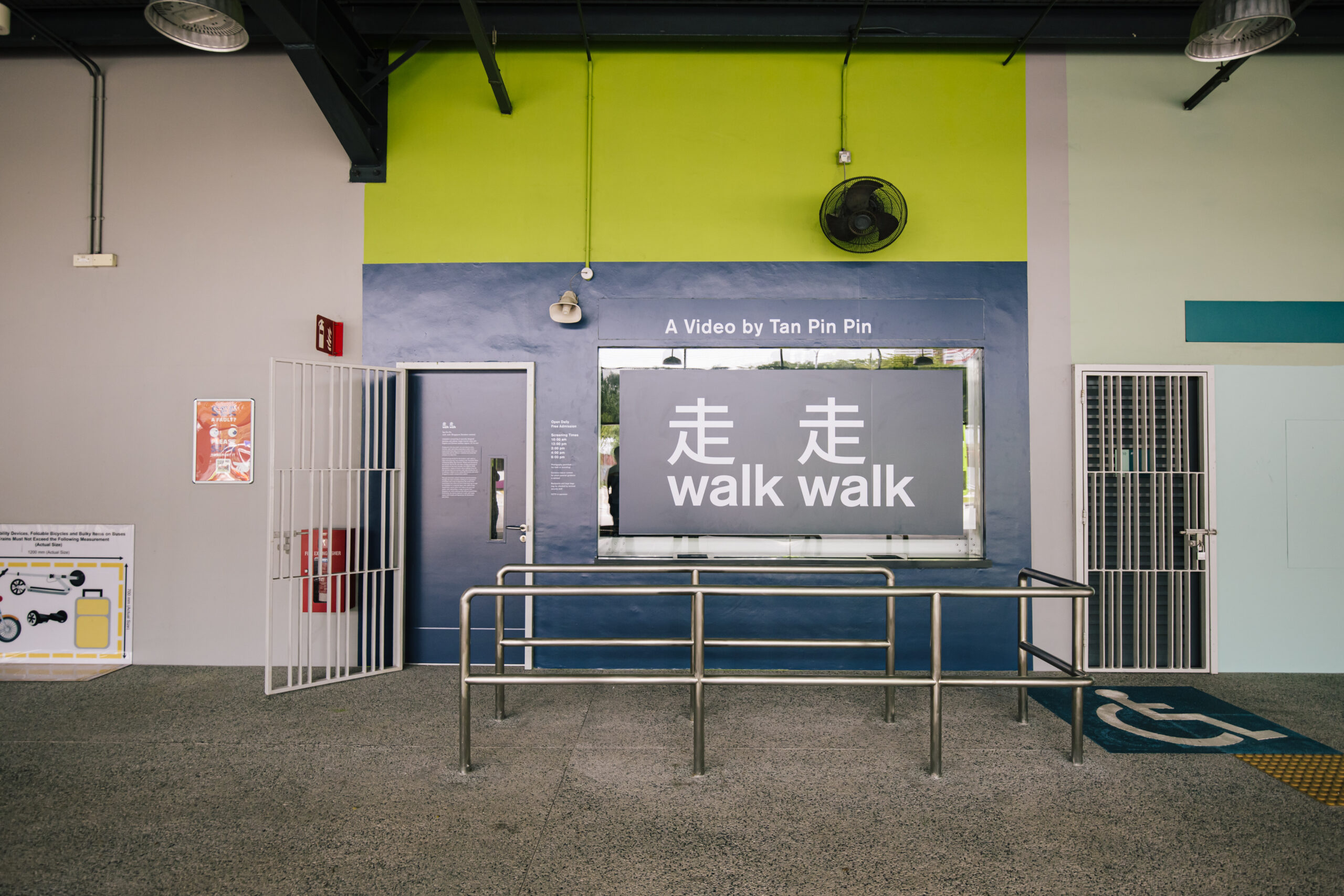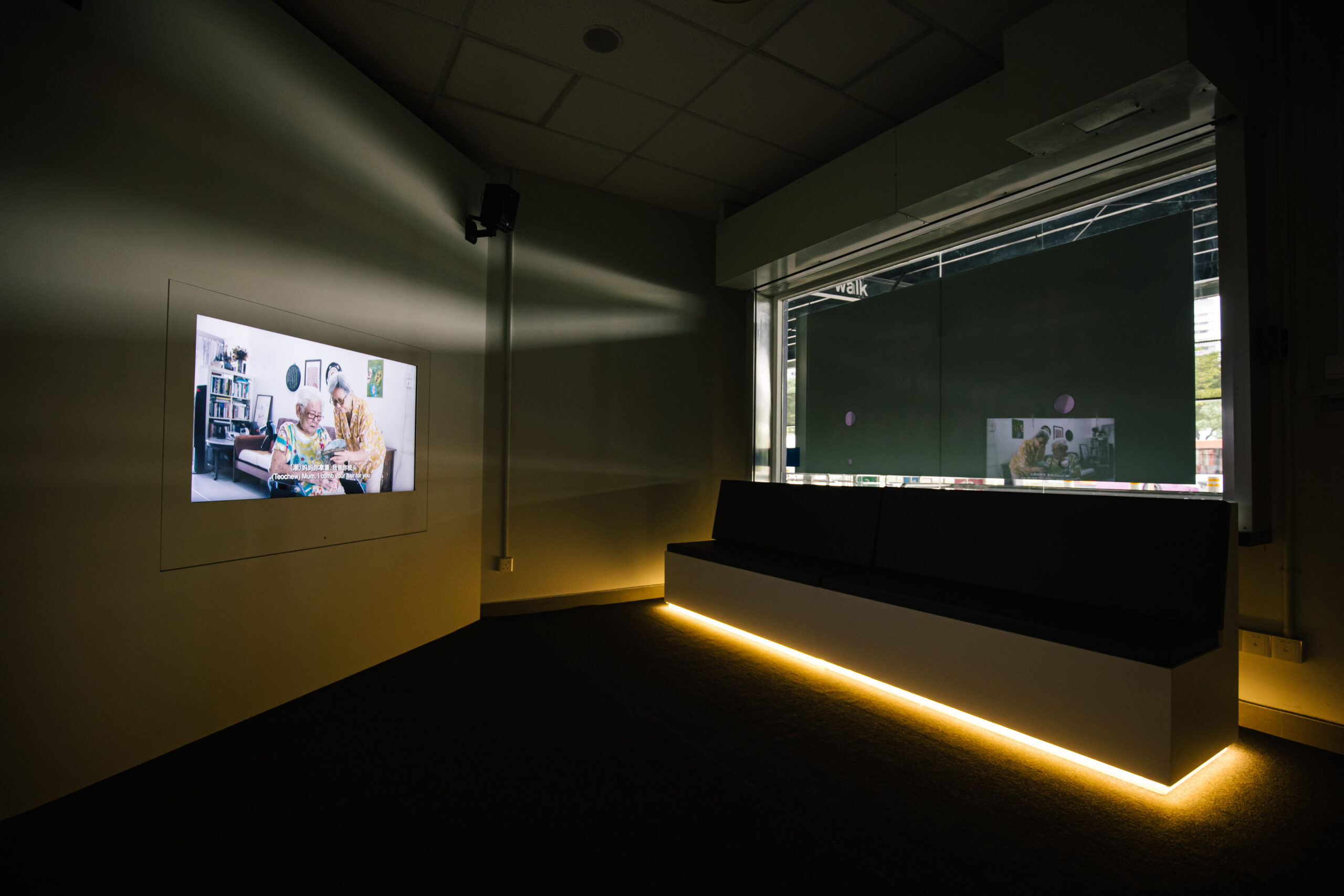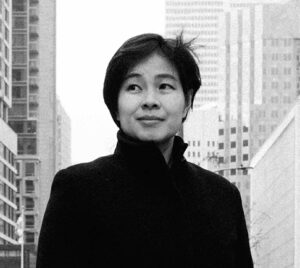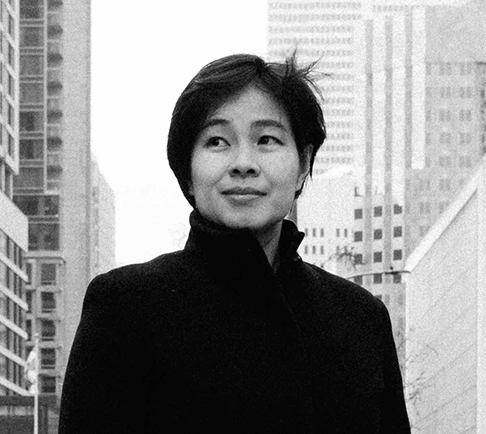 Image courtesy of Ulysses Del Drago
Tan Pin Pin's (b. 1969, Singapore) films question the national identity of Singapore. From documenting Singapore's everyday rituals in IN TIME TO COME (2017), to interviewing exiles in To Singapore, with Love (2013), Tan's films speak to gaps in the city's history, memory, and documentation. According to Moviemaker magazine, "Self-examination—both its necessity and its limits—as well as the intersection between the personal and the public, are the thematic foundations to Tan's work." Her award-winning films include Singapore GaGa (2005), Invisible City (2007) and Pineapple Town (2015). www.tanpinpin.com