Sat–Sun, 27 May–4 June 2023
12pm–5pm
Various locations 
Free (Registration for storytelling programmes and play session is required)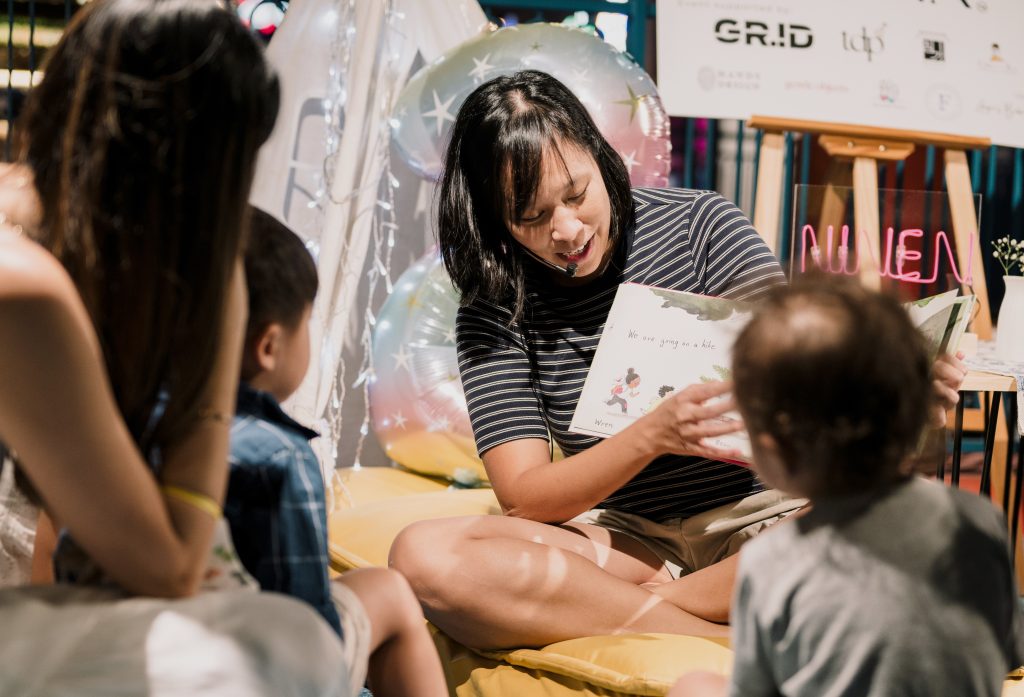 This June school holiday, The Everyday Museum has teamed up with local independent bookstore Natventure to bring you a children's pop-up bookstore, which will make its way to selected public artworks commissioned by The Everyday Museum. It aims to create a space for children to freely explore and experience art, nature and books in line with the themes of these public artworks. Register for our special programmes including storytelling sessions by local authors and a play session by The Learning Caravan (more details below). Look out for our big white tent!  
About Natventure
Natventure started in January 2020 as an online bookstore with a focus on nature- and adventure- themed books. Not just an independent bookstore, Natventure is also a community of book lovers, adventurers and nature enthusiasts. 
Locations
27–29 May 

Duxton Plain Park, next to Essen at The Pinnacle

 

30 May–1 June

1 Everton Park, in front of Ji Xiang Everton Ang Ku Kueh

 

2–4 June  

Wessex Estate, grass field in front of 10 Woking Road

 
Storytelling Programmes and Play Session
Programmes
These programmes are free with registration,

All storytelling programmes and play session are suitable for children ages 3 to 8 years old, unless otherwise stated.
Programme
Sat, 27 May 2023
Sun, 28 May 2023
Mon, 29 May 2023
Tue, 30 May 2023
Wed, 31 May 2023
Thu, 1 June 2023
Fri, 2 June 2023
Sat, 3 Jun 2023
Sun, 4 Jun 2023
12pm-2pm
Free browsing of books
2pm–3pm
Figuring Life Out by authors Lyn Kang and Alex Loh*

*Recommended age: 5–8 years old
The River That Brings Us Life by author Sarah Ang
The Invisible People by author Ames Chen
Oyster Girl by author Joyce Chng
The Noisiest Tree by author Evelyn Wong
《宁宁游甘榜》by Cheryl from SG Montessori
Awesome Women Series: Halimah Yacob by author Priscilla Tan
《菲菲,你真棒》by author Chen Wei Teng
Out & About in Singapore 2 by author Melanie Lee
3pm–4pm
Free browsing of books
4pm–5pm
Ally's Adventures by author Norlin Samat
Zander's Adventures with Cicada & Ladybug: Operation Dunk by author Joanna Ong
Growing Kitchen Scraps by author Nur'Afifah Binte Mohd Hussain
Just A Little Mynah by author Evelyn Wong
(Play session) Toy Making with Recycled Scraps by Alyna from The Learning Caravan*

*Recommended age: 4–8 years old
《水獭加加的故事》by Cecilia Koh from Natventure
So Much To See! So Much To Hear by author Migrant x Me
《辛苦了红头巾》by Lin Xin from My Story Treasury
The Incredible Basket by Elaine Tan from Early Readers Club