Fri 13 Jan 2023, 7.15-8.15pm
Sat 14 Jan 2023, 7.15-10pm (with Syndicate)  
Tanjong Pagar Distripark
Container Bay, Rear Entrance of SAM
Free with registration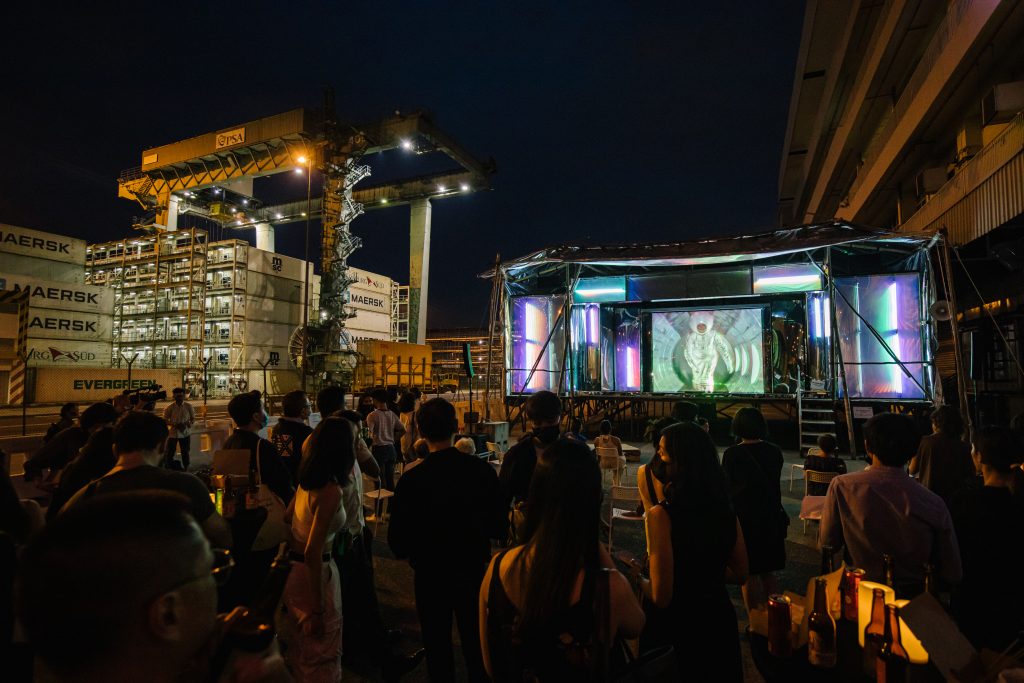 The Wayang Spaceship, a futuristic Cantonese opera stage, has landed at the edge of the Singapore Art Museum. As the sun sets over Singapore's container seaport, join artist Ming Wong and his collaborators Eric Lee, Wu Junhan, Andy Lim and Rosemainy Buang as they mark the run up to the Lunar New Year with two evenings of incantations, music, light and electric dreams.
On Saturday, art and music label Syndicate will continue to take hold of the night, activating the Wayang Spaceship with a back-to-back DJ set by Kiat and Intriguant featuring weish. We await your presence for this phantasmic experience.
This programme is part of Wayang Spaceship, commissioned by The Everyday Museum with the support of Sun Venture.