"Look Up, Slow Down and Pause Here" is a series of trails held bi-monthly that explores the intersections between public art and a contrasting (or complementary) field of interest. Grounded by the discovery of the art of slow and mindful looking, individuals respond to The Everyday Museum's ongoing public art commissioning series—Port/raits of Tanjong Pagar: Encounters with Art in the Neighbourhood and Singapore Deviation: Wander with Art through the Rail Corridor—through their own professional practices. This series intends to create fresh perspectives that shed light on the ways we view the world. 
Back in July 2023, we worked together with independent filmmaker Jessica Heng to scope a closed-door, "Look Up, Slow Down and Pause Here" session, inviting students from Rainbow Centre who participated in the Watch Out, World! Talent development programme to rediscover Tanjong Pagar Plaza through their lens, as guided by Jessica. Below is a reflection essay written by Jessica on the process and her personal takeaways from the entire collaboration: 
———————
One of my favourite artist interviews is with the Malaysian artist Sharon Chin, for the Kuala Lumpur based magazine Process. When asked what was the biggest difference after relocating from the city centre of Kuala Lumpur to the seaside town of Port Dickson, she simply shared that "I get to finish a thought." (Process, Volume 2) As I think about this idea of looking and slowing down, it is my personal lament that this has largely been overtaken by a practice of glancing and scrolling. It seems that we are quick to accumulate soundbites and anecdotes in breadth, but are not too keen on investing in depth. The culture of our age that prioritises production and performance has left us in anxious churning, primed to deliver instantaneously and consecutively in a bid to remain relevant. 
A return to a looking that is intentional and unhurried is therefore of interest to me, in hopes that we might prioritise delight and discovery. In this vein, I am curious about the looking from different communities and how it might expose different viewpoints. In my own practice, films like The Reason I Jump or I Didn't See You There presents immersive and unique viewpoints of neurodiverse and differently abled individuals. I started to become curious about the perspective of those with added needs. How would their perspective and lenses surprise and challenge others, and how could their looking contribute to a more robust, multi-faceted discourse on looking?  
I have been volunteering with Rainbow Centre for close to a year now, after beginning as a video director for one of their organisation's videos. The process has revealed a lot of my own biases, inclinations and limitations, as well as supplied me with new revelations. I distinctly remember a class outing to the food court at Commonwealth, where we encountered an elderly man who had been drinking and was complaining loudly about the government. Needless to say, we diverted our students far away from this individual, but I noticed one of the students keenly observing him. After a few moments of curious looking, this student got up from his seat, waved to the man, and said hello. While we jumped to action to prevent our student from anything untoward, I couldn't help but reflect that while we saw an unwelcoming presence, he saw a person who could be befriended.  
In discussion with the lovely collaborators at SAM, the possibility of this art walk for students at Rainbow Centre felt like the right decision. The original intention was to present a blank slate to the students so that they could record whatever they wanted, free from any priming. However, the feedback from educators was that the students would need greater engagement, which resulted in the gamification of the art walk. Constructed as an adventure, the students became explorers for the day, completing quests on their explorer cards and setting off from a base camp decorated with flags and camping chairs. We also wanted the students to be active participants in the work, so we intentionally left a blank prompt on each other's cards for them to fill in. Some of their prompts included taking a photo of something in their favourite colour, or an object that starts with a certain letter. There was a focus on play, with no pressure to finish every activity, instead allowing them space to consciously observe their surroundings.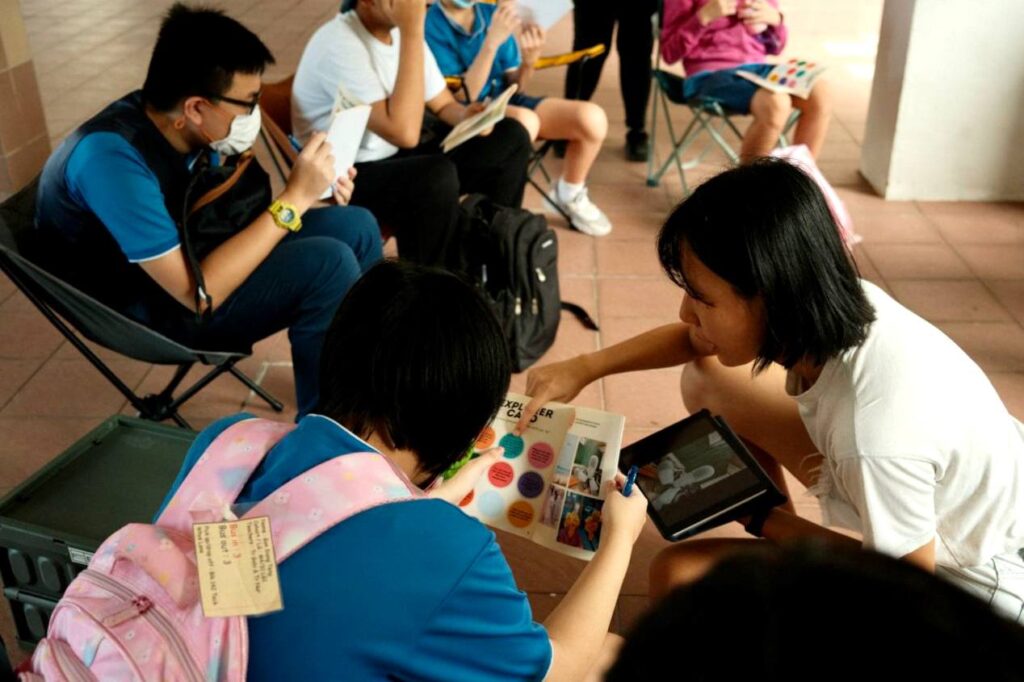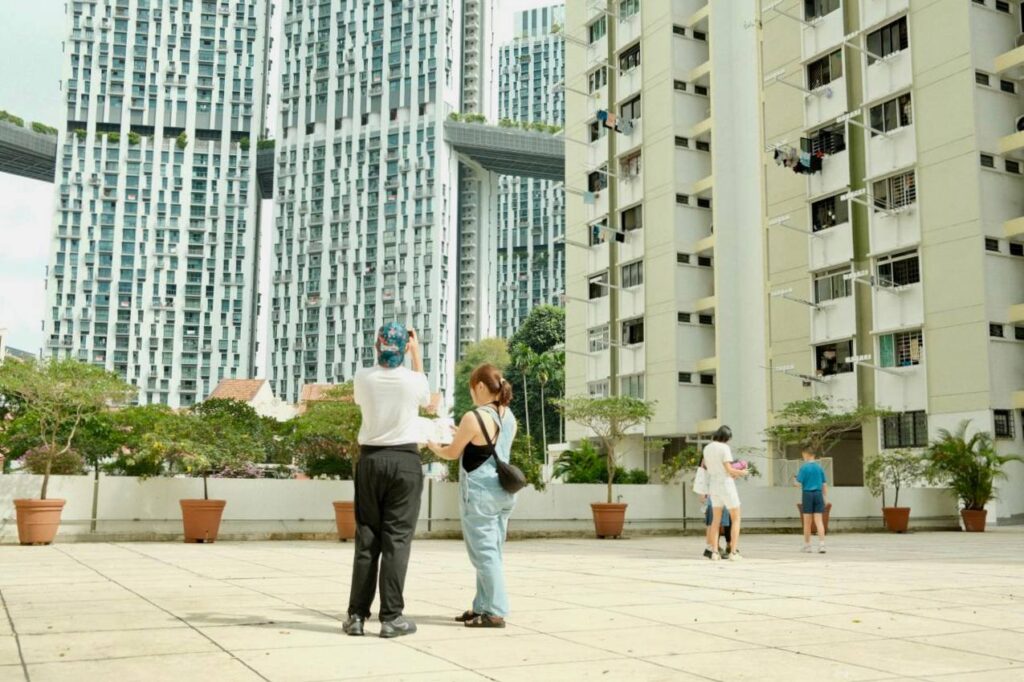 Photo credit: Estella Ng 
Encountering Isabella's works on anamorphics is an exercise in this type of conscious looking. If left alone, one could dismiss it as just another mural brightening up an otherwise dull space. But if you were to linger, you would start to notice the details emerge from her work. The piece requires you to search out the viewpoints of the image, and it is in the searching that we get a better sense of the whole picture. We too, are encouraging the students to search out images while also searching for their own unique perspectives.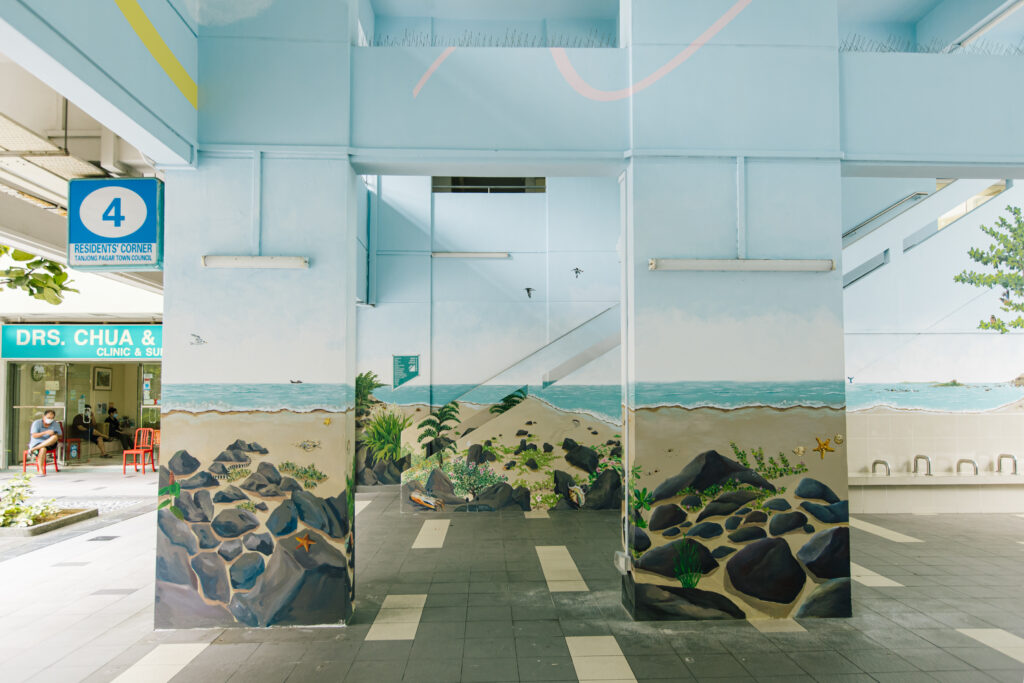 Photo Credit: Singapore Art Museum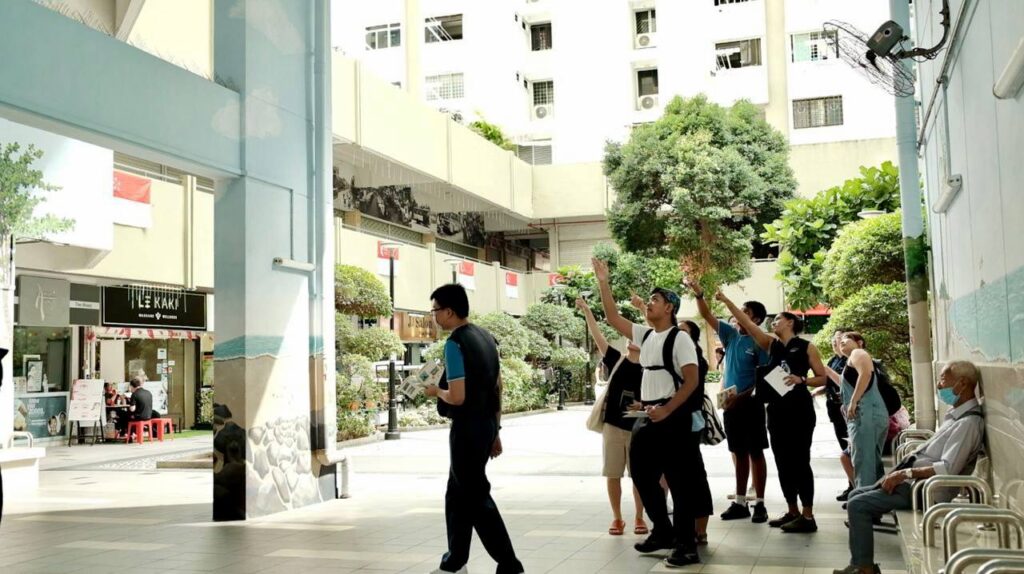 Photo Credit: Estella Ng
To enhance the experience, we also brought certain elements in Isabella's work to life. As the  work features the beach, we brought in natural materials for the students to feel, such as sand, rocks, leaves, and even feathers to represent the birds in the mural. As the elements were contained in a box, they had to guess what these elements were and match it to the images in the mural, a practice for a more conscious type of looking.  
Each student is interested in different things! Jamie was drawn towards textures quite quickly while Raziq was surprisingly taken by the film camera itself. The teachers shared that they were surprised by Raziq's interest in the film camera as he tends to have a short attention span. He very quickly finished the roll of film which resulted in some of these beautiful shots!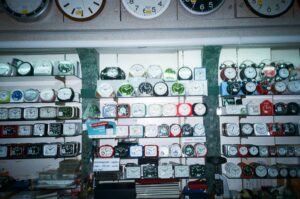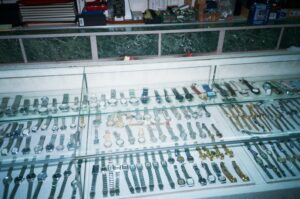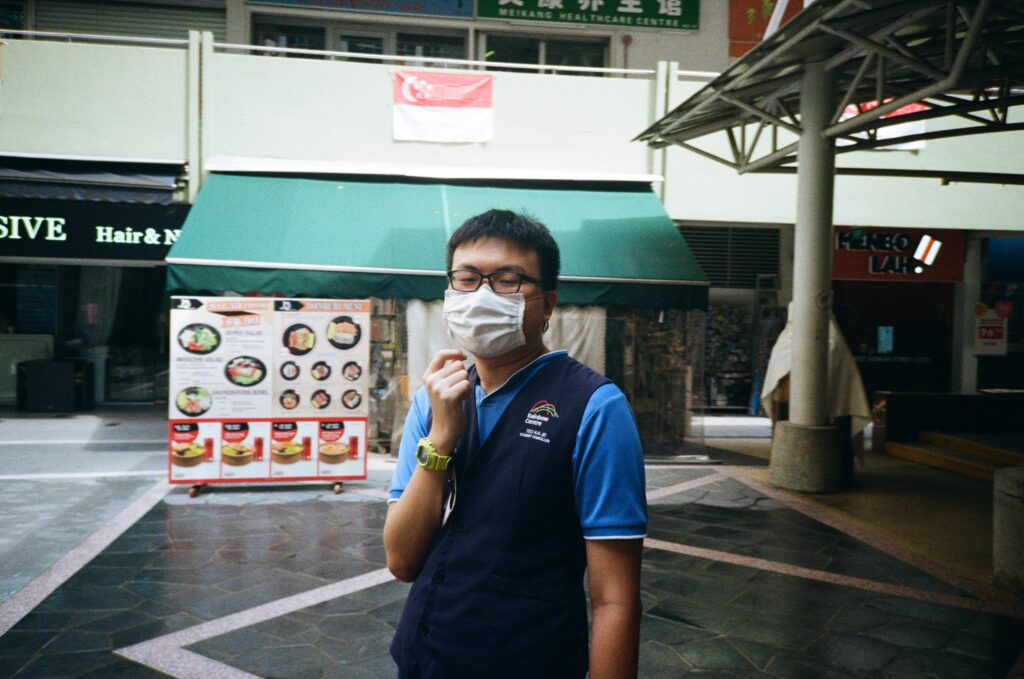 Photo Credit: Raziq
This is a photo of Kai Jie, his best friend. It made me want to see how they would see each other if given a camera.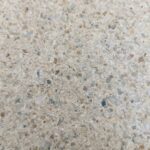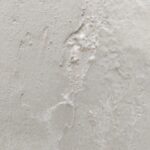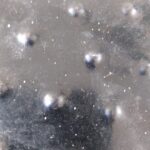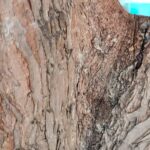 Photo Credit: Jamie (1-3), Aqif (4)
Various textures as captured by the students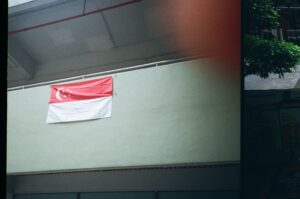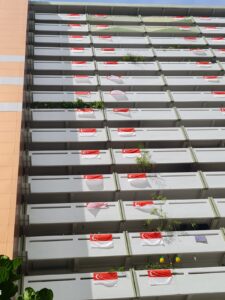 Photo Credit: Raziq (L), Kai Jie (R)
The Singapore flag featured heavily in many of the students' works 
Beyond photographs, we also tried introducing other mediums to the students. Some of them recorded the sounds present at Tanjong Pagar, such as this busking tune, while others attempted a video interview with the shopkeepers, like this one with the store owner of Kai Joo Optometrics.  
An interesting story is that I had previously asked the shop owner of Kai Joo Optometrics if he would be keen to be interviewed on video, as he had many rich stories to share, but he had declined despite trying to persuade him multiple times. However, when the students approached him, he did a 180 and was more than willing to be interviewed, patiently posing and taking questions from all of them. It reminded me how valuable it was to have these exchanges between communities, and for each to get to know the other a little better.  
One of the prompts we had was, "Imagine you are shooting a movie about Tanjong Pagar Plaza. What is your opening scene?" One of the students, Siang Teng, captured this dreamy clip of the Singapore flag that reminded me of something from the film Shirkers. I took the liberty to edit a film trailer of sorts incorporating the students' work.
At the end, we celebrated with a sharing from each student about the photos and videos they had captured. This collective sharing was special to me, as they were given a chance to present their work and to receive a response to it. I have to say though, that the highlight for them was probably the McDonald's meal at the end.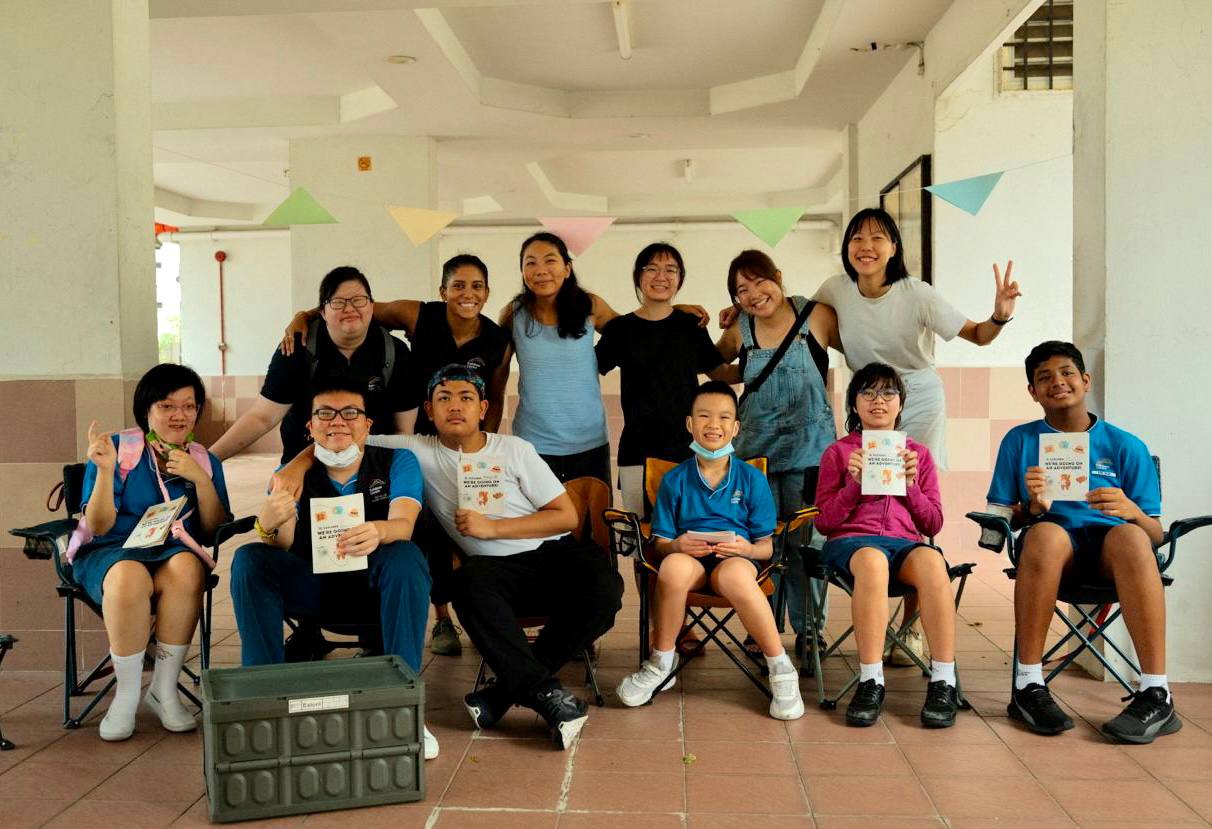 Photo credit: Estella Ng 
 I am deeply encouraged by this collaboration, though I am cognisant that engagement and understanding does not take place overnight. It is a continuous process of trial and error, trying to figure out what activities will suit the students best, how to empower them in their respective strengths, and how they in turn might contribute valuable works that will delight us. In the words of a particular student at Rainbow Centre, when asked what he was proud of, he said, "I am proud that I did not give up." 
This programme was held in collaboration with Rainbow Centre, with thanks to the students and facilitators of the Watch Out, World! Talent development programme.
Curious to be an explorer yourself?
Embark on the same adventure Jessica has designed for the Rainbow Centre students by downloading the explorer card below! With step-by-step guides on new ways to engage with the spaces and places around you, have fun gaining fresh perspectives of the world around us while seeking out art in the everyday.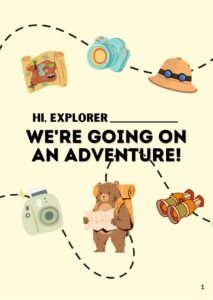 Jessica Heng is a Singaporean filmmaker interested in telling visceral, humanistic stories that harbour empathy. 
Her recent works include Baby Boy (2020), Just A Call Away (2020) and Breaking News (2022), which have garnered various local and international accolades. Baby Boy clinched Special Mention at the 2020 National Youth Film Awards and was shortlisted at the Minikino Film Festival Bali (2020) and DOKUBAKU International Documentary Film Festival (2020). Just A Call Away was shortlisted at the 2021 National Youth Film Awards and won the Golden Kinabalu Award at the Kota Kinabalu International Film Festival (2021). Breaking News had its world premiere at Minikino Film Festival Bali (2022) and screened at the Singapore International Film Festival (2022).   
Jessica carries a corresponding passion for film criticism and curation, having participated in the Singapore International Film Festival Youth Jury and Critics Program (2017). She has contributed various works to local film publications SINDIE as well as to the SGIFF X Rice Media collaboration during the 31st Singapore International Film Festival. She was the program coordinator for the SGIFF SEA Film Lab (2021), programmer at the 33rd Singapore International Film Festival and project manager for the 9th Edition of the National Youth Film Awards (2023). 
Having graduated from the Wee Kim Wee School of Communication and Information, Jessica also works as a freelance writer-director, sharpening her interest on social topics such as fostering and special needs. She has worked with a plethora of organisations such as Rainbow Centre, Boys' Town, Epworth Foster Care, Singapore International Photography Festival, Singapore International Festival of Arts, Channel News Asia and RICE Media. Her dream is to champion narratives in the socially conscious space that are both impact-generating and artistically grounded.