Sat and Sun, 19 and 20 August 2023
Various timings and locations
Selected programmes require registration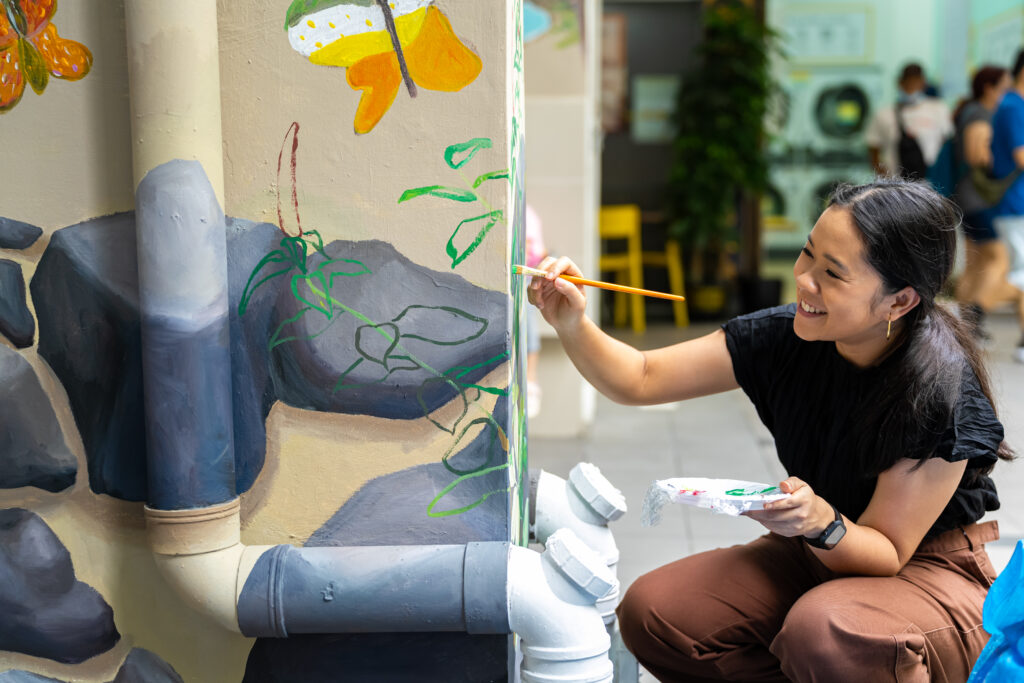 A Weekend with The Everyday Museum is a series of programmes for you to encounter our ongoing public art commissions as well as the everyday sights, sounds and uses across the various sites through fresh eyes.  
Drawing on existing themes from public artworks sited at SAM at Tanjong Pargar Distripark and around the neighbourhood over the past year, these programmes will explore relationships between the self, and the spaces, technology and other species that coexist with us. Engage in artist-led talks, workshops and multidisciplinary presentations as we delve into all facets of these symbiotic relationships.  
Please see full details of each programme below and make a date with us at A Weekend with The Everyday Museum! 
By the Beach: 3D Drawing Workshop with Isabella Teng
Sat, 19 Aug 2023
10–11.30am
Block 4 Tanjong Pagar Plaza, Resident's Corner
Free with registration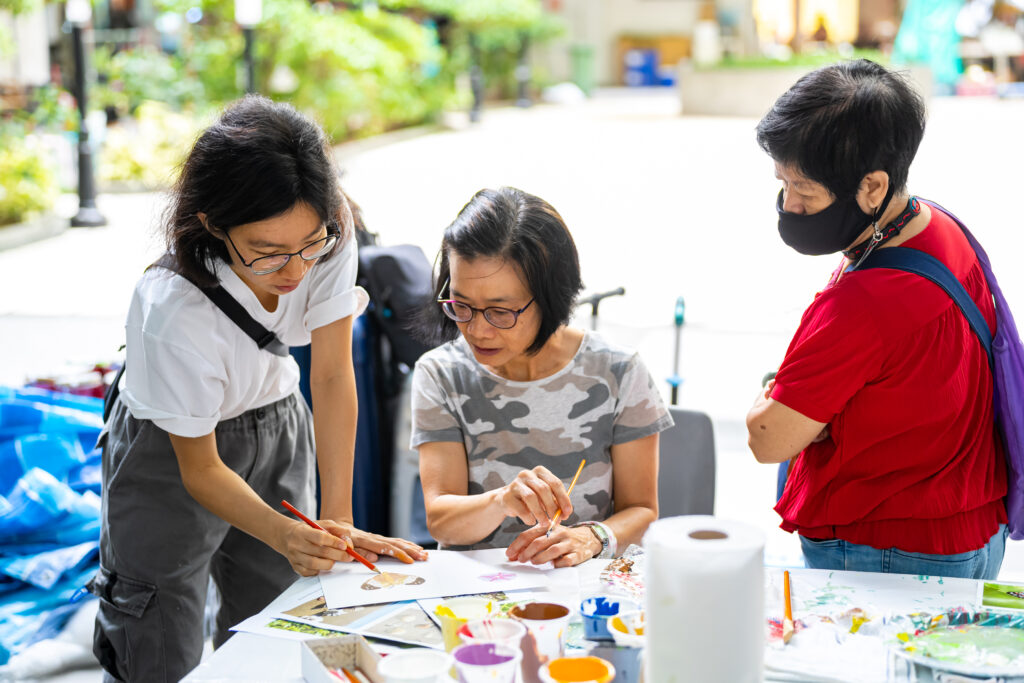 Have you ever wondered how visual distortions–also known as anamorphic effects–are produced? Are you keen to create your own 3D drawings? In this workshop led by artist Isabella Teng, learn how to employ distortion and perspective in creating your own anamorphic masterpieces to bring home!
No prior experience is needed. This workshop is suitable for ages six and above.
This workshop responds to Isabella Teng's latest public art commission Little Islands as part of Port/raits of Tanjong Pagar: Encounters with Art in the Neighbourhood. Through three anamorphic artworks situated across Tanjong Pagar Plaza, the artist attempts to subvert the notion of limited space through artistic interventions that give the viewer a visceral sense of spaciousness. These artworks offer different experiences of "island life" by revisiting and reinventing our relationship with Singapore as an island-state.
Creatif Compleks: Utopian Studio or Art-World Absurdity?
Sat, 19 August 2023 
2–3pm 
SAM at Tanjong Pagar Distripark, Level 3 (Main Deck) 
Free with registration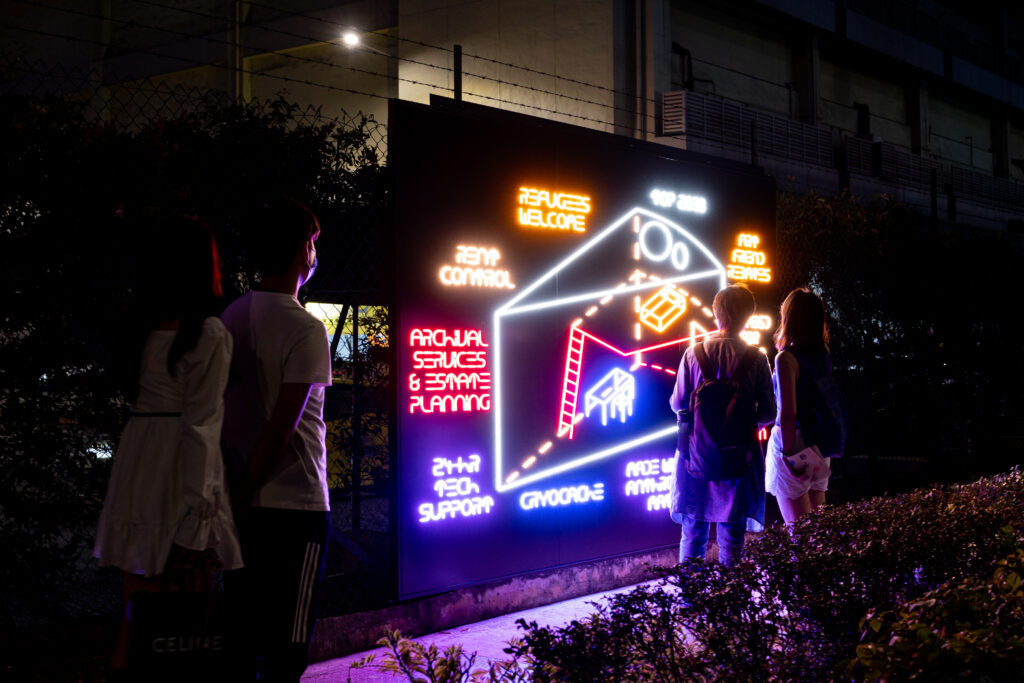 Join artist Michael Lee as he reflects on Creatif Compleks, from its inception at The Vitrine in NTU CCA Singapore in 2018, to its second iteration at its current location at Tanjong Pagar Distripark. The artwork presents a diagram of a hypothetical property development with various configurations for an art studio and personal living space. Proposed features of the property include "AmphiKitchen," "Make with Pre-Anthropocene Matters,""CryoCache," "24-Hour Tech Support," and "Refugees Welcome." Five years on, Lee reflects on whether these ideal features are essential for artistic growth, or whether they are mere luxuries for privileged daydreamers. Uncover how myths, fantasies, perceptions and beliefs about creativity impact artistic pursuits and reflect the social dynamics of an art scene. This talk also serves as a preview to a long-term series of engagements where Lee will continue to unpack the themes of the artwork with different guests. 
The 2022 version of Creatif Compleks is commissioned by The Everyday Museum, a public art initiative by Singapore Art Museum, with the support of Mapletree Investments Pte Ltd.  
An evening of four film screenings
Sat, 19 August 2023
7.30pm–8.30pm
SAM at Tanjong Pagar Distripark, Level 3 (Main Deck)
Free with registration
Looking at the relationship with the self and others, as well as with liminal spaces and places in time, The Everyday Museum presents an evening of film screenings, with four films by local filmmakers Boo Jun Feng and Nicole Midori Woodford, and movement-based artist Ma YueRu. These films offer vignettes of introspection and retrospection, of the public and private, extending our exploration of relationships through various forms of visual language. 
Parting by Boo Jun Feng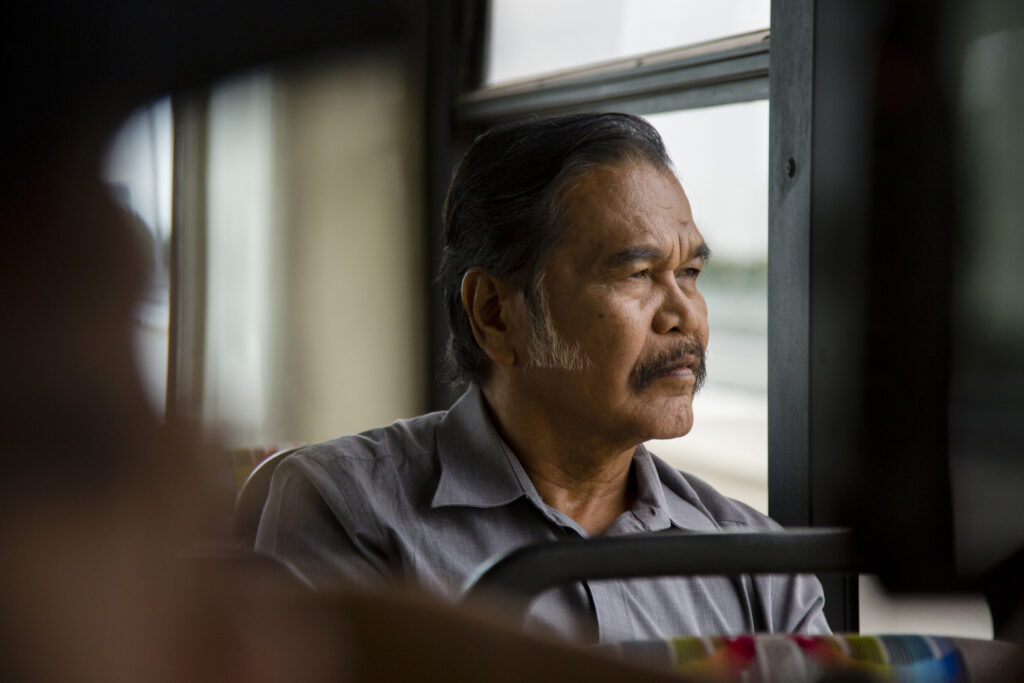 Film still courtesy of Boo Junfeng
An elderly man travels to Singapore via the Keratapi Tanah Melayu (KTM) express to look for an old flame whom he has lost contact with. Parting is one of seven short films in 7 Letters, an anthology commissioned in 2015 to commemorate Singapore's 50th year of independence. 
Run time: 12:58
Take Pause by Ma YueRu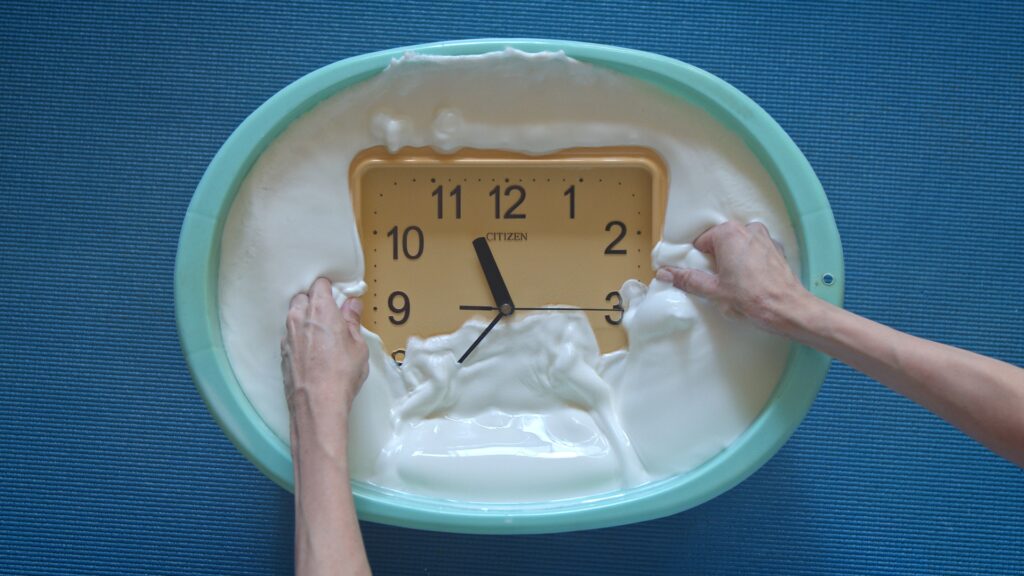 Film still courtesy of Ma YueRu
What are the things that you start to see and listen to?
What are the things that are present and absent? 
Through vignettes of domestic experiences, Take Pause brings to the fore themes of comfort and discomfort, making the familiar unfamiliar to keep the viewer in a sensory imbalance, as we grapple with feelings of hyper-stimulation post-lockdown. 
Run time: 7:44
Key Credits
Writer and Director: Ma YueRu
Executive Producers: Low Mei Yoke, Chiew Peishan
Producer: Jeremy Chua
Cinematographer: Nelson Yeo
Editor: Mathias Choo
Production: Sam Chua Weishi, Lee Xinzhi, Potocol, Widewall Pictures
Sound: Jing Ng, Linh Duong
Performed by: Ma YueRu, Konrad Plak, Siti Aminah
Tenebrae by Nicole Midori Woodford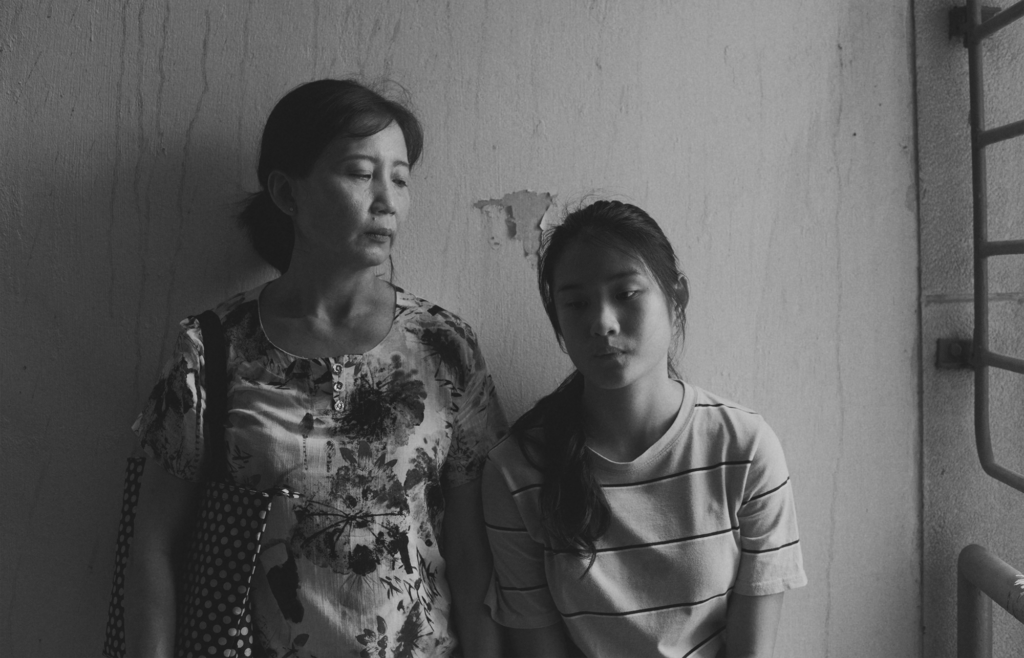 Film still courtesy of Nicole Midori Woodford
On the last day for the residents to vacate a high-rise apartment before its demolishment, a young girl, Iris, and her mother are moving out. On a tight deadline, her boyfriend and his friend are also present to help. Iris inevitably gets distracted exploring the vacant spaces of her neighbours, relishing the moment. As they pull away in the rental truck for the last time, Iris sits in the back with her boyfriend, surrounded by her furniture. She allows a small ray of light to penetrate the darkness of the truck. The images of the outside world appear on the interior of the truck; they watch the inverted building before it eventually disappears forever. 
Run time: 16:36
Key Credits
Writer and Director: Nicole Midori Woodford
Producer: Fran Borgia
Director of Photography: Shaun Neo
Editors: Jow Zhi Wei and Nicole Midori Woodford
Sound and Music: Teo Wei Yong
Cast: Iris Li, Doreen Toh, Ronald Goh and Benjamin Jake Leow
Waiting Room by Nicole Midori Woodford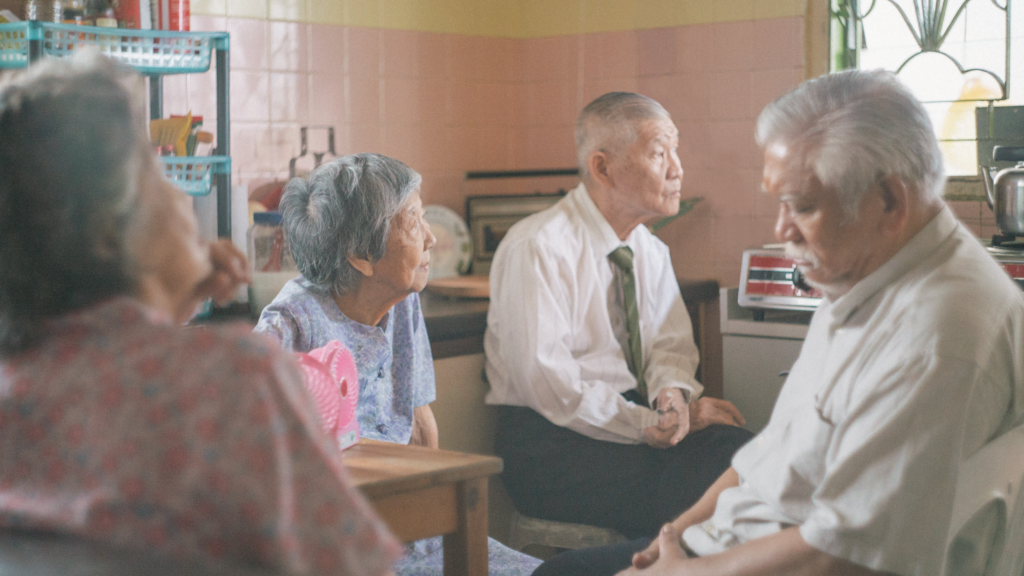 Film still courtesy of Nicole Midori Woodford
Not everyone has someone by their side when they have to pass on from the world of the living to the dead. One man has opened up his life to help these who are all alone in their last hour and sought to show them grace. His flat becomes a waiting room of sorts, one with a collection of dozens of watches; their last possessions that are not allowed to travel with them to the afterlife. 
Run time: 18:13
Key Credits
Writer and Director: Nicole Midori Woodford
Producer: Jeremy Chua, Raymus Chang, Jeffrey Tan, Jeanne Tai
Executive Producers: Daniel Yun, Melissa Kwee
Director of Photography: Hideho Urata
Production Designer: James Page
Editor: Christopher Datugan
Sound & Music: Ross Adrian Williams
Cast: Alvin Chiam, Quek Siew Lian, Maggie Chow
Sun, 20 August 2023 
10am–12.30pm 
Block 4 Tanjong Pagar Plaza, Resident's Corner 
Selected programmes require registration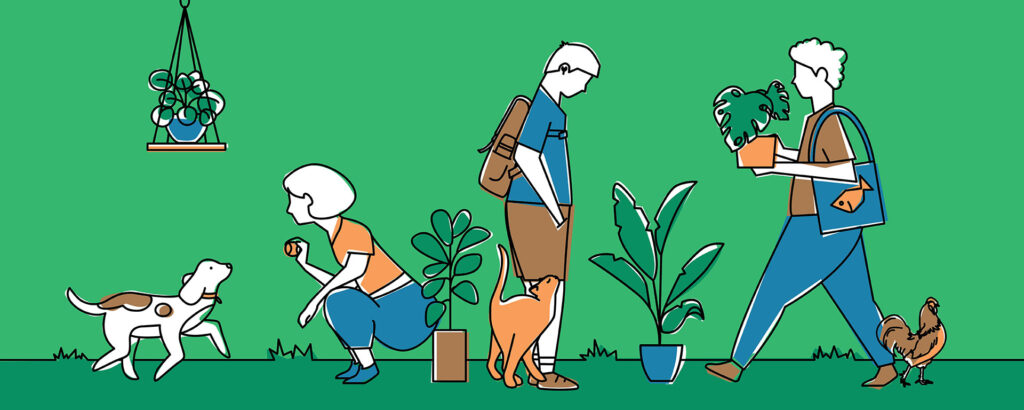 How well do we know the furry and feathered companions in our homes and around our neighbourhoods? Ever wondered if plants can communicate with us? Join us for Pets and Plants Sunday at the Resident's Corner of Block 4, Tanjong Pagar Plaza with veterinary experts and plant lovers, who will share invaluable insights on responsible ownership and care management of animals and plants. Delve into the fascinating symbiotic relationships between humans, animals and plants, and explore the broader ecological connections that shape our everyday lives. 
Unravel the mysteries of pet behaviour with the passionate students from Temasek Polytechnic Veterinary Technology, or discover how to create enriching experiences for them using recycled materials found at home. Unleash your creativity while bonding with your furry companions and pocket pets! 
Meet the folks behind local retail nursery Plunt.co, who will host a special "plant clinic" where they will share invaluable tips and tricks to help your plants thrive in your home environment. Bring along your struggling potted plants for a "consultation" and leave with the skills to become a plant whisperer.  
All activities throughout the session are free and participants can drop in any time. Look out for talks by veterinarian Dr Neo Peici and Plunt.co at these dedicated timings (prior registration is required): 
Debunking the Myth of Green Fingers – Starting the Plant Journey
10.30–11.15am 
Many might think that you need to have green fingers to start gardening, but that is just a myth. In this talk, learn how Plunt.co started their plant journey and gain key insights as  they cover three topics on plant care: understanding and categorising home plants, watering techniques, as well as accepting failures and growing successes.  
With science and logic, they will debunk the myth about the need to have green fingers to nurture your own plants!  
Introduction to Acupressure for Pets by Dr Neo Peici 
11.30am–12.15pm 
Join Dr Neo Peici in this introductory talk and discover the untapped potential of acupressure to enhance the well-being of your dogs and cats. Whether you are a pet owner, animal lover, or seek an interest in the veterinary profession, this talk is designed to expand your understanding of holistic pet care. Pets are also welcome! 
Artist Talk: The Oort Cloud and the Blue Mountain
with Andreas Schlegel, Chok Si Xuan and Shaiful Hardy
Sun, 20 August 2023 
2–3pm  
SAM at Tanjong Pagar Distripark, Level 3 (Main Deck) 
Free with registration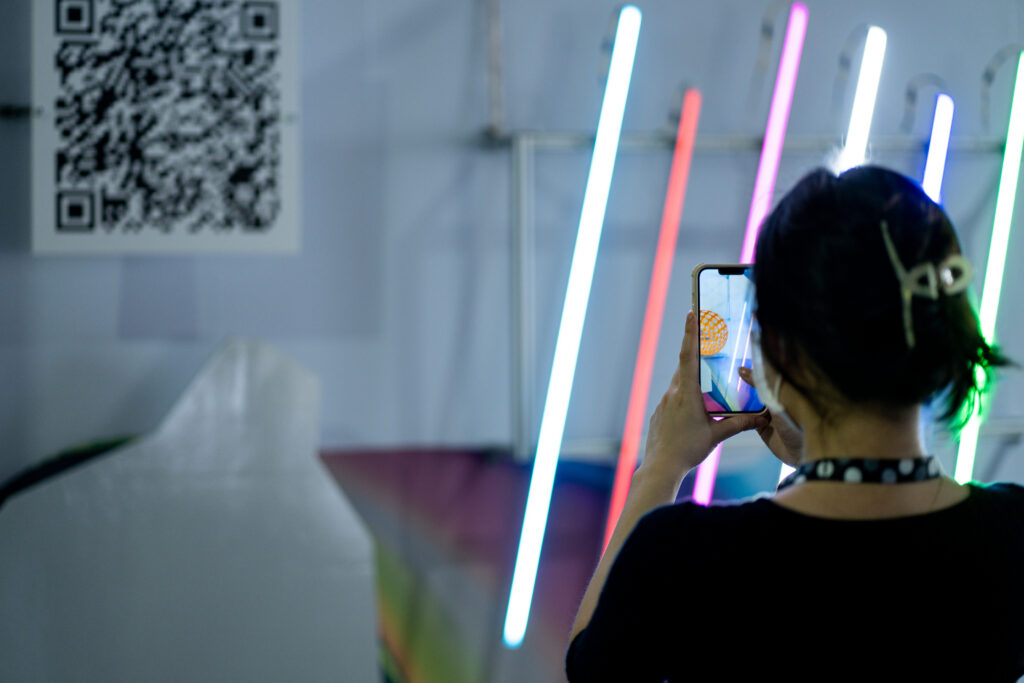 Join Andreas Schlegel, Chok Si Xuan and Shaiful Hardy as they speak more about the ideation process behind the installation The Oort Cloud and the Blue Mountain. The work was inspired by the astronomical phenomenon of the Oort Cloud, an extended shell of icy objects that exist on the outer reaches of our solar system. Learn more about how the work explores ideas of sensory perception. 
This talk extends from The Oort Cloud and the Blue Mountain: Edition Tanjong Pagar Distripark by Hazel Lim-Schlegel and Andreas Schlegel, commissioned by The Everyday Museum, a public art initiative by Singapore Art Museum, with the support of Mapletree Investments Pte Ltd. Through computer-generated images and augmented reality (AR) objects that appear when visitors scan a set of QR codes, the installation extends into a virtual space and reflects on the increasingly digitised world where technology has become a key mediator of human experiences. 
Space Ornaments: Workshop on The Oort Cloud and the Blue Mountain
by Andreas Schlegel, Chok Si Xuan and Shaiful Hardy
Sun, 20 August 2023 
4–5.30pm 
SAM at Tanjong Pagar Distripark, Level 3 (Main Deck) 
Free with registration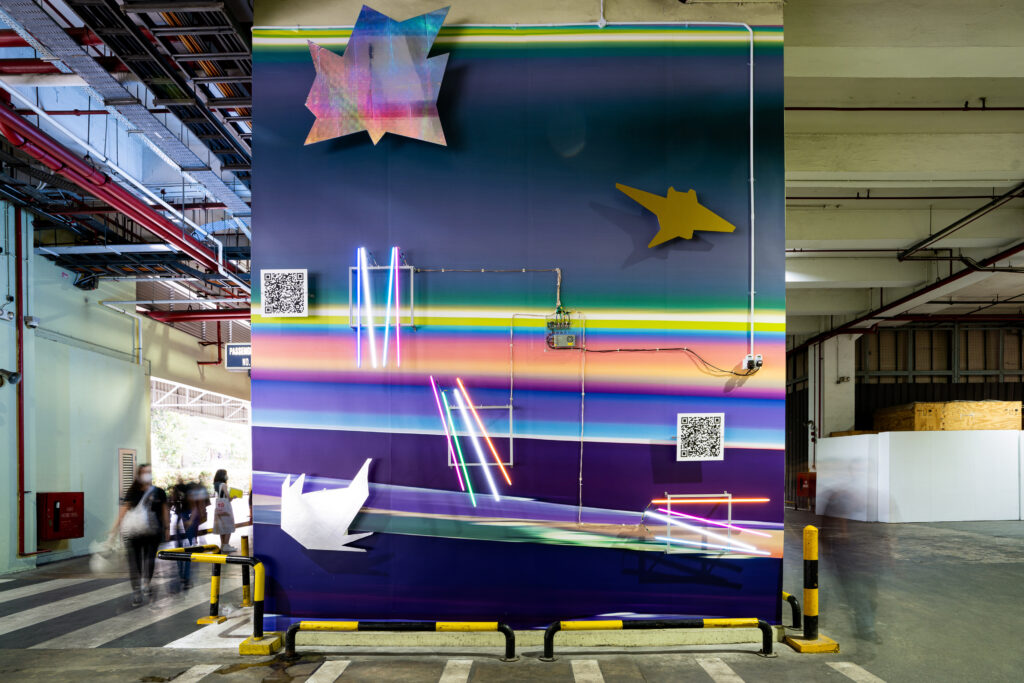 In this hands-on workshop, participants will explore the augmented reality (AR) objects created by Chok Si Xuan and Shaiful Hardy for The Oort Cloud and the Blue Mountain in their physical forms and structures. The celestial debris from the Oort Cloud belt will be reimagined as space jewellery fashioned out of organic and synthetic materials. Participants will tinker with these objects, combine them with basic circuitry and fashion them into wearable ornaments. 
This workshop extends from The Oort Cloud and the Blue Mountain: Edition Tanjong Pagar Distripark by Hazel Lim-Schlegel and Andreas Schlegel, commissioned by The Everyday Museum, a public art initiative by Singapore Art Museum, with the support of Mapletree Investments Pte Ltd. 
About the Artists and Programme Collaborators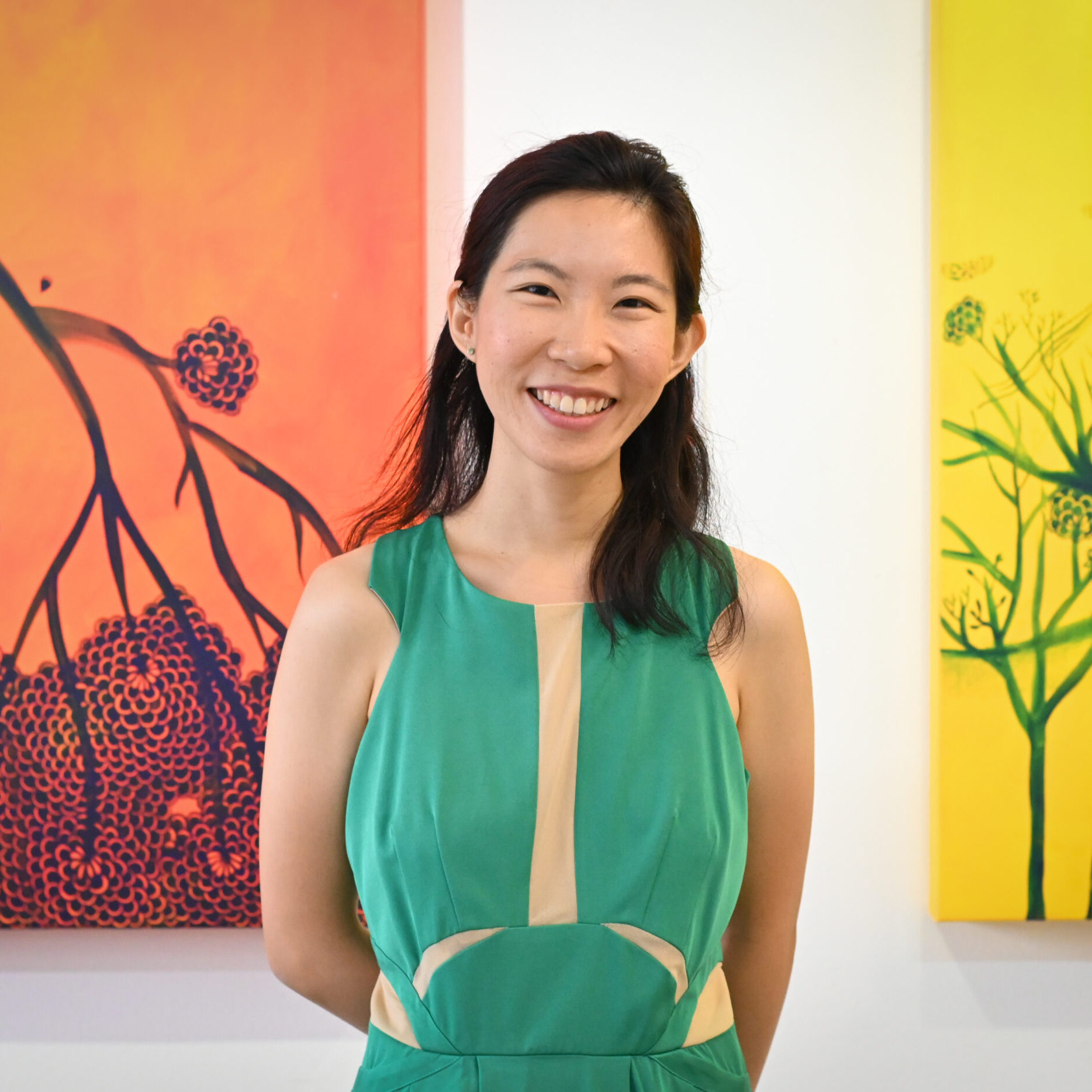 Image courtesy of Lena Lofling
Isabella Teng Yen Lin is an artist working across painting, drawing and public installations. Her practice focuses on anamorphic artwork, or optical illusions, that transform everyday spaces into imaginative realms and prompt a perceptual shift through humour or encounters with the unexpected. Her projects examine the nature of perception through the intersection of line, text, space and illusion. Teng's works have been shown at Esplanade – Theatres by the Bay, The Private Museum, National University of Singapore, and ASEAN Culture House, Busan.
Michael Lee is an artist, curator and publisher based in Berlin and Singapore. He researches urban memory and fiction, especially the contexts and implications of loss. Lee transforms his observations into objects, diagrams, situations, curations or texts. The artist has staged solo exhibitions at Künstlerhaus Bethanien (Berlin), Hanart TZ Gallery (Hong Kong), Baba House (Singapore) and Alliance Francaise de Singapour (Singapore). Lee's group exhibition participations include Kuandu Biennale 2012, Asia Triennial Manchester 2011, Singapore Biennale 2011, 8th Shanghai Biennale 2010, Guangzhou Triennial 2011 and 2008, the 2005 World Exposition (Singapore Pavilion) and International Film & Video Association Film Award & Festival 1997 (co-winner, Experimental category). Lee was recipient of the People's Choice Award at the APBF Signature Art Prize 2011 and Young Artist Award (Visual Arts) in 2005, conferred by the National Arts Council, Singapore.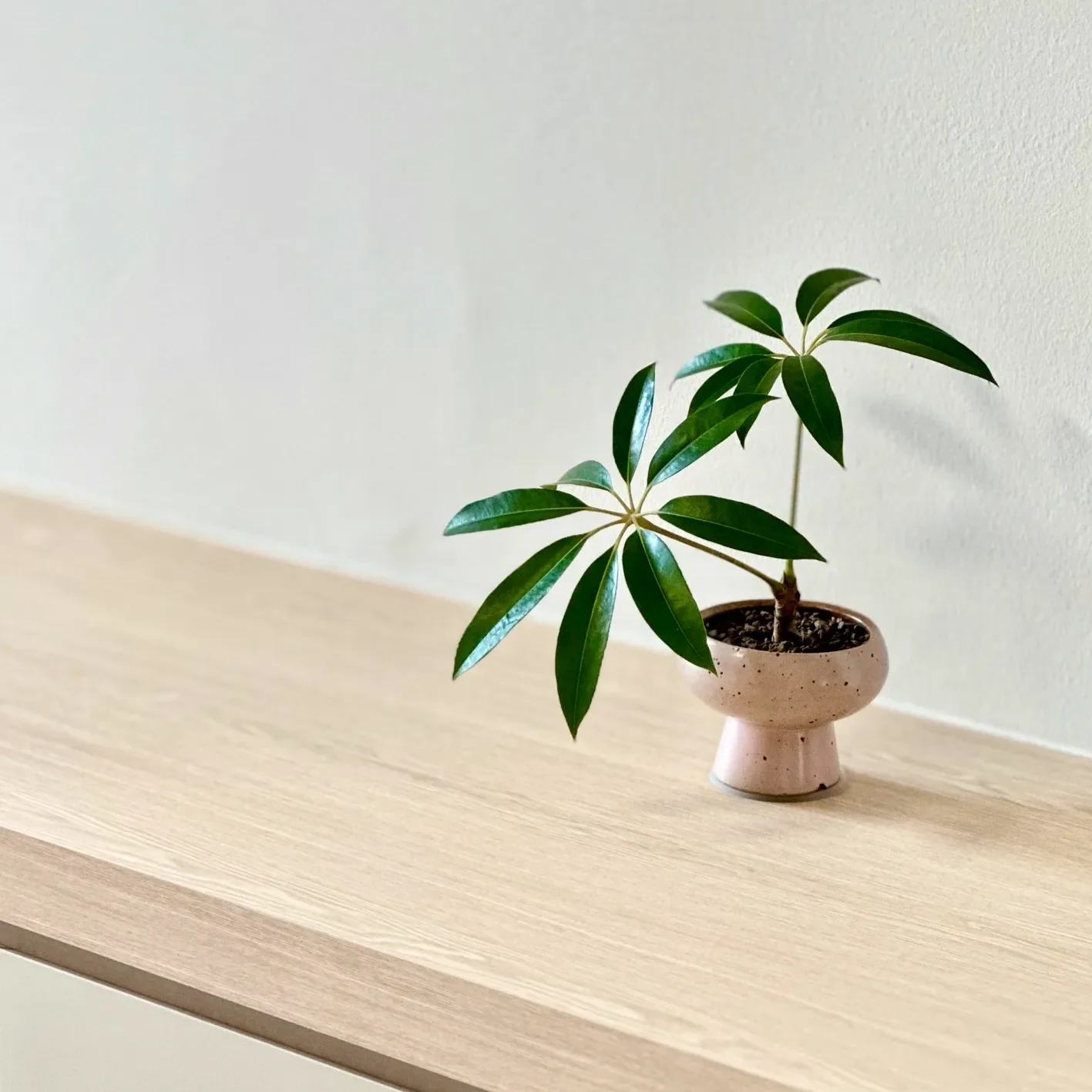 Plunt.co is born out of a sense of aesthetics and love for plants. By handpicking a wide selection of quality plants and curating a range of planters and accessories that complement the beauty of the plants and the overall environment. They aim to make beautiful plants and planters affordable and accessible to plant-lovers and beginners alike.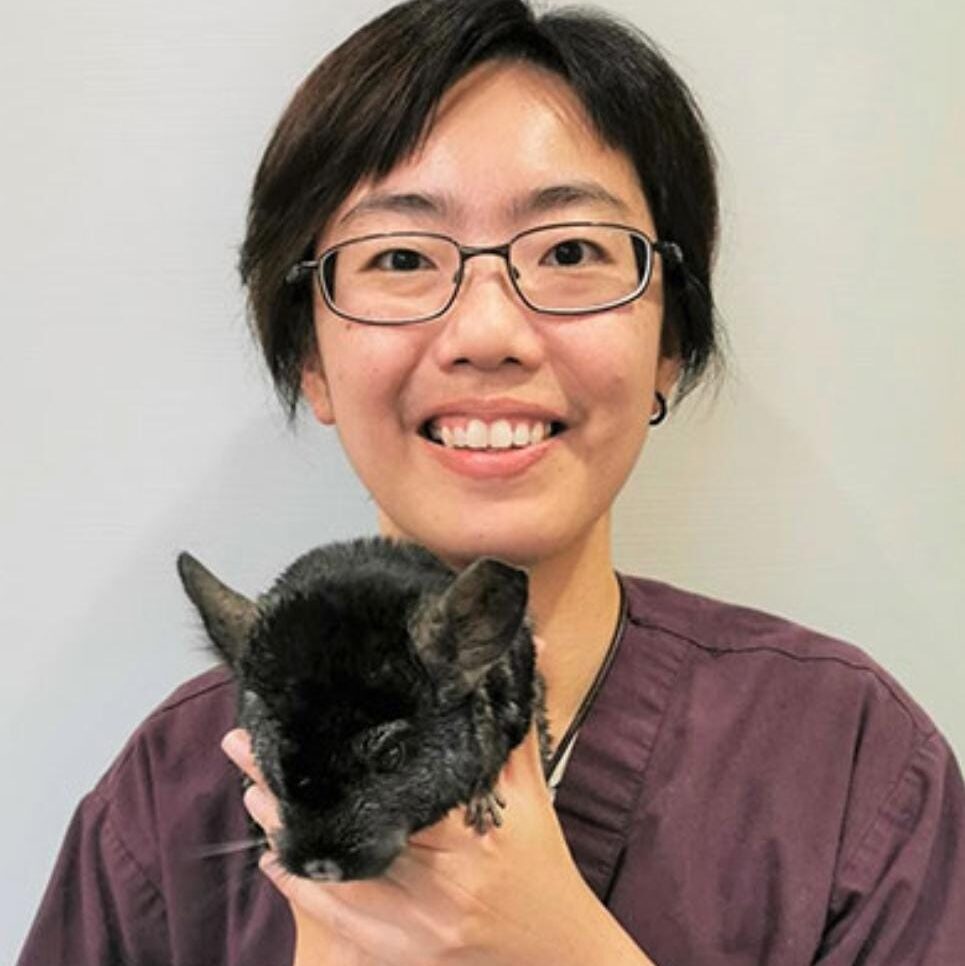 Dr Neo Peici graduated from University of Melbourne in 2012. Her career started at Jurong Bird Park where she spent 7 years looking after the health of various species of birds, ranging from parrots to penguins and flamingos. She obtained her Memberships in Avian Health in 2019 and has a particular interest in neonatal birds. Dr Neo lives with her menagerie of dogs, cats and birds. She also obtained her Certificate in Canine Rehabilitation Therapy from the Canine Rehabilitation Institute, Colorado in 2019. She is especially interested in sports dog therapy, where she aims to improve dogs' performance through rehabilitation techniques.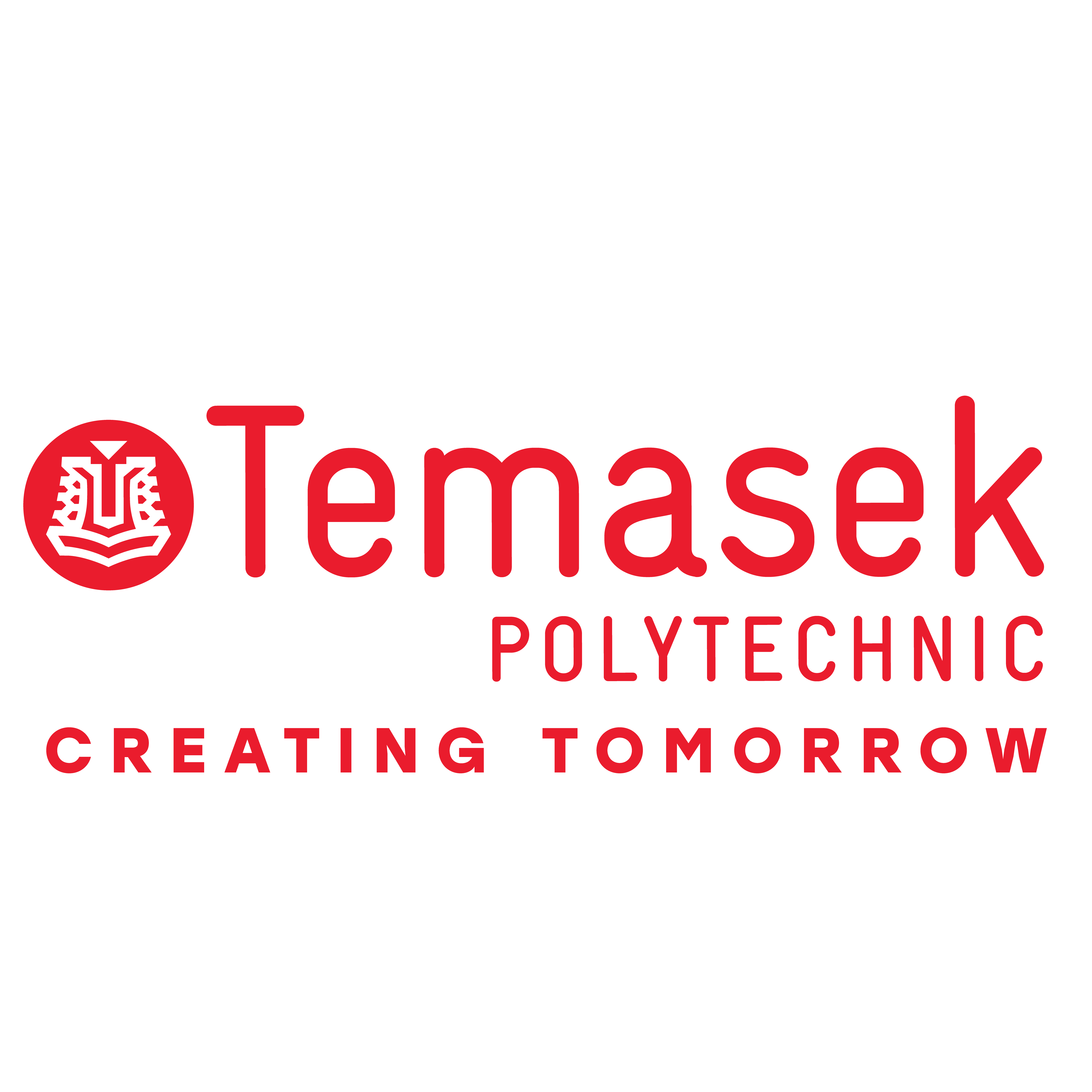 The Diploma in Veterinary Technology at Temasek Polytechnic combines theory with hands-on experience to equip students with the skills to become competent veterinary technicians. In this course, students will gain the knowledge and skills necessary to excel in the dynamic field of animal care and welfare. Guided by a team of specialists through practical training, they develop competencies in animal handling, anesthesia monitoring, diagnostics and nursing techniques. Temasek Polytechnic also hosts a licensed and fully equipped TP Animal Clinic & Wellness facility for student training. Students undergoing this course will be prepared for careers in the fields of aquaculture, veterinary care and biomedical research. 
Andreas Schlegel works across disciplines and creates objects, tools and interfaces where art and technology meet in a curious way. Many of the artist's works are collaborative and have been presented on screen, in code, as installation, workshop or performance. Schlegel's practice focuses on contemporary and open-source technologies, where outcomes are informed by computation, interaction and networked processes.
Schlegel's individual and collaborative works are diverse in nature and presentation. They have been shown in contemporary art spaces such as the ArtScience Museum, National Gallery and the Institute of Contemporary Arts, LASALLE in Singapore, Museum of Contemporary Art Belgrade, Groninger Museum in the Netherlands, Tainan Art Museum in Taiwan or the Total Museum of Contemporary Art in Seoul. The artist has presented works at conferences including ISEA, SIGGRAPH Asia and Resonate. Currently, Schlegel is a Senior Lecturer in the School of Design Communication at LASALLE College of the Arts where the artist teaches across disciplines. Schlegel's work at the college's Media Lab is practice-based, collaborative and interdisciplinary and aims to blur the boundaries between art and technology.
Chok Si Xuan is an installation-based artist whose work focuses on material systems, viewing them as embodiments of connections or relationships, and attempts to mimic disrupting technologies through bodily gestures. She is curious about how culture, material, and form shape the way we understand each other, and her practice investigates cybernetics—the feedback between humans, living organisms, and machines—and the exploration of physical relationships through systems, in the Southeast Asian context.
Shaiful 'Shif' Hardy is a designer who intends to fill the world with quirky and humorous designs. His practice lies in exploring different mediums and exaggerating them to their limits. His ideology stems from creating silly outcomes that provoke an audience, in turn creating awareness for a topic while having fun at the same time.