Every 3rd Saturday of the month
4.30pm
Approx. 2 hours
Meet at 55A Commonwealth Drive
Free with registration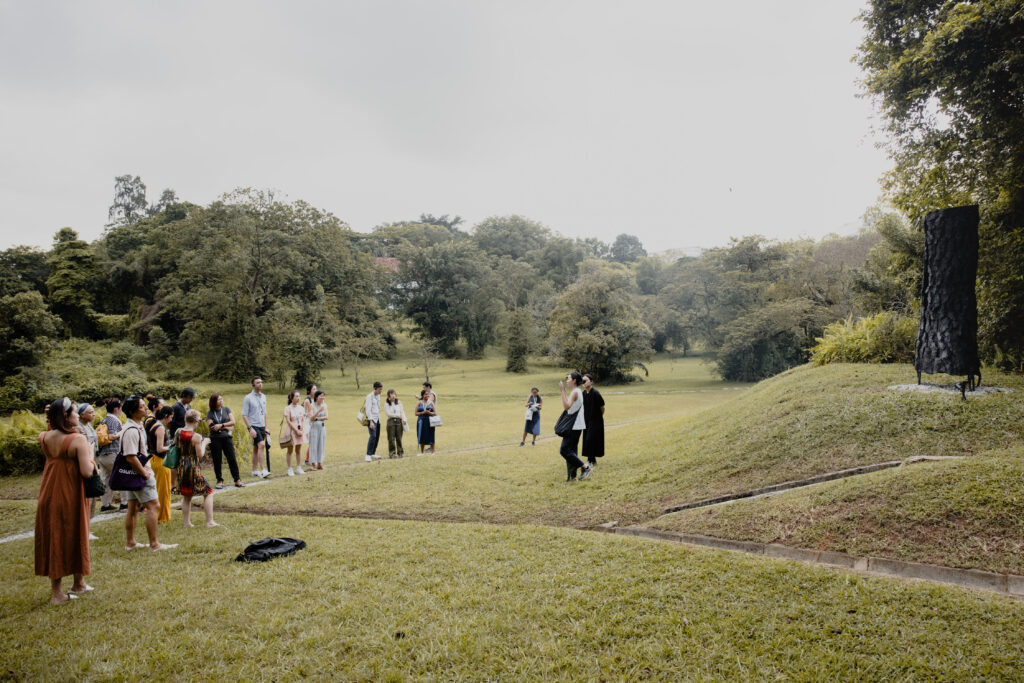 Embark on an artful journey through the iconic Rail Corridor with our Public Art Tour: Singapore Deviation. Held on the third Saturday of every month, SAM's public art team will take you on a unique exploration of the Rail Corridor's transformation from colonial railway to wildlife corridor and recreational trail through the works of three artists: Sookoon Ang, Hilmi Johandi, and Tan Pin Pin.
Presented by The Everyday Museum, a public art initiative by Singapore Art Museum (SAM), Singapore Deviation: Wander with Art through the Rail Corridor offers a unique perspective on the evolving uses of this historic site.
You will have the opportunity to encounter these artworks and gain deeper insights into the artistic process and effort behind their creation. Discover how public art encourages us to reflect on our perception of the world and serves as a catalyst for curiosity, imagination, and meaningful conversations that transform our everyday experiences.
This guided tour is suitable for all ages, and we encourage participants aged 12 and below to be accompanied by an adult.
Important details for the tour are as follows:
Meeting Point and Tour Schedule:
• 55A Commonwealth Drive
• Tour Route: The tour will begin at 55A Commonwealth Drive and end at Kampong Bahru Bus Terminal (11A Spooner Road). Transportation between venues will be provided.
Tour Guidelines:
• Dress comfortably and bring a water bottle, raincoat, or umbrella.
• The tour will proceed even in light rain. Look out for live updates via Peatix Messenger and The Everyday Museum's Instagram. Contact us through these channels for any enquiries on the event day.
• Registration begins 15 minutes before the start of the session. Please arrive early as latecomers may miss the tour.
• The tour requires a minimum of 5 participants to proceed. In case of cancellation, all participants will be notified via Peatix Messenger to sign up for another session.