Grace Tan
29 Apr 2023– 9 Mar 2025
Tanjong Pagar Distripark
Block 39 side facade (facing Block 37)
Public outdoor work. Accessible at all times.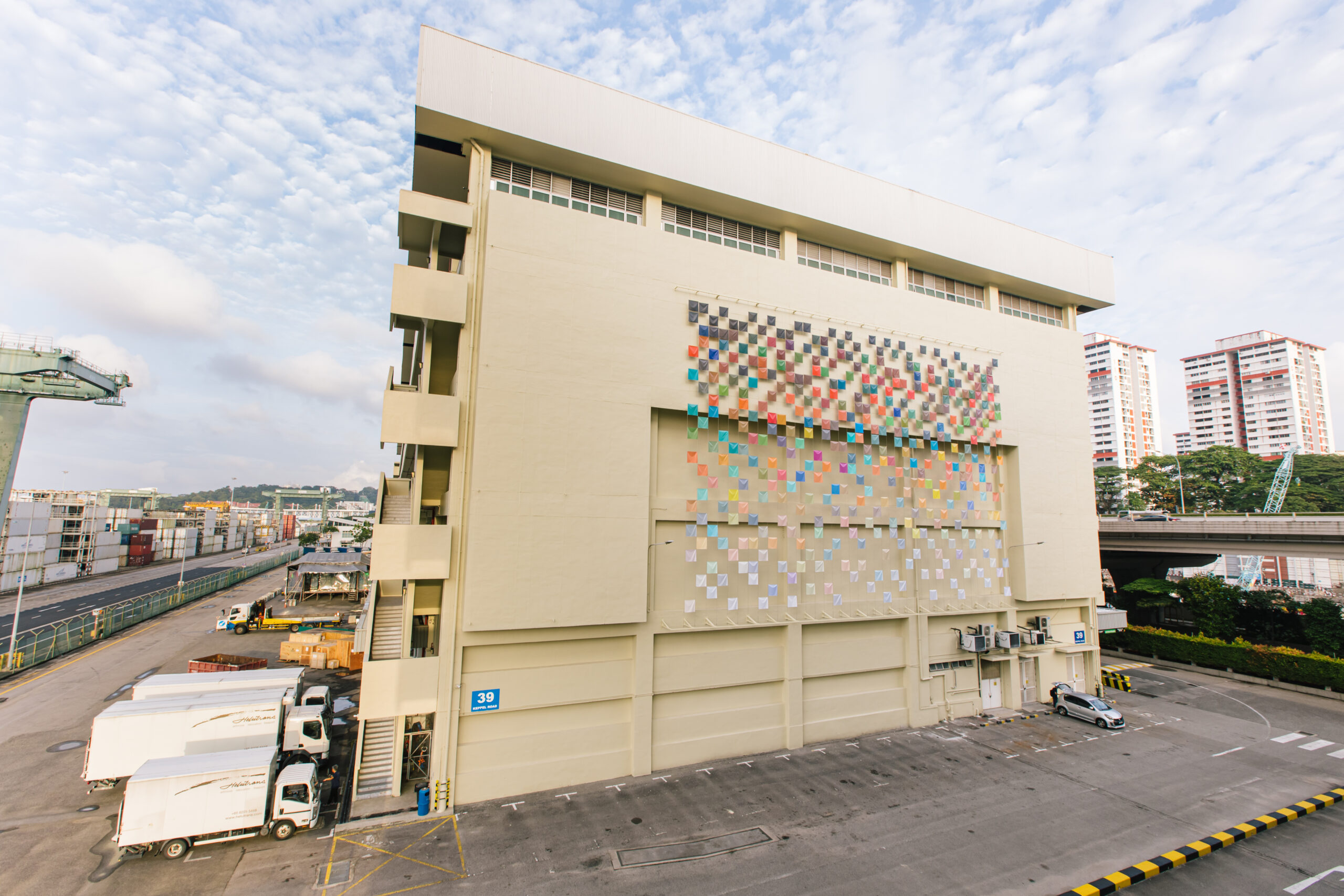 Sea of flags engages with the history and identity of Tanjong Pagar and is a tribute to the memory of the district's massive development over two centuries. The flags that make up the installation are an assemblage of material swatches colour-matched with physical objects and digital images of the area. Consolidated from over 400 colours, these swatches are derived from the landscape and architecture, natural and man-made materials that have defined the vicinity's industries of the past.  
The predominant colours of crimson, orange, pale yellow and brown, highlight the fruit plantation history of the land in the 1800s, where gambier, nutmeg and mace, pepper and pineapple were once cultivated. Land reclamation from as early as the 1840s and the construction of wharves and docks substantially transformed Tanjong Pagar's coastal landscape – several hills such as Mount Wallich, Cursetjee Hill, part of Mount Palmer, Keramat Hill, Bain's Hill and Guthrie Hill were levelled to reclaim land from the swamps. 
Moving like a ripple with the wind, Sea of flags' presence on the reclaimed land where Tanjong Pagar Distripark stands today signifies the fleetingness of the physical world where spatial boundaries are indeterminate. Constantly shifting and blurring, they evoke the capricious movement of the surrounding sea. 
Venue Partner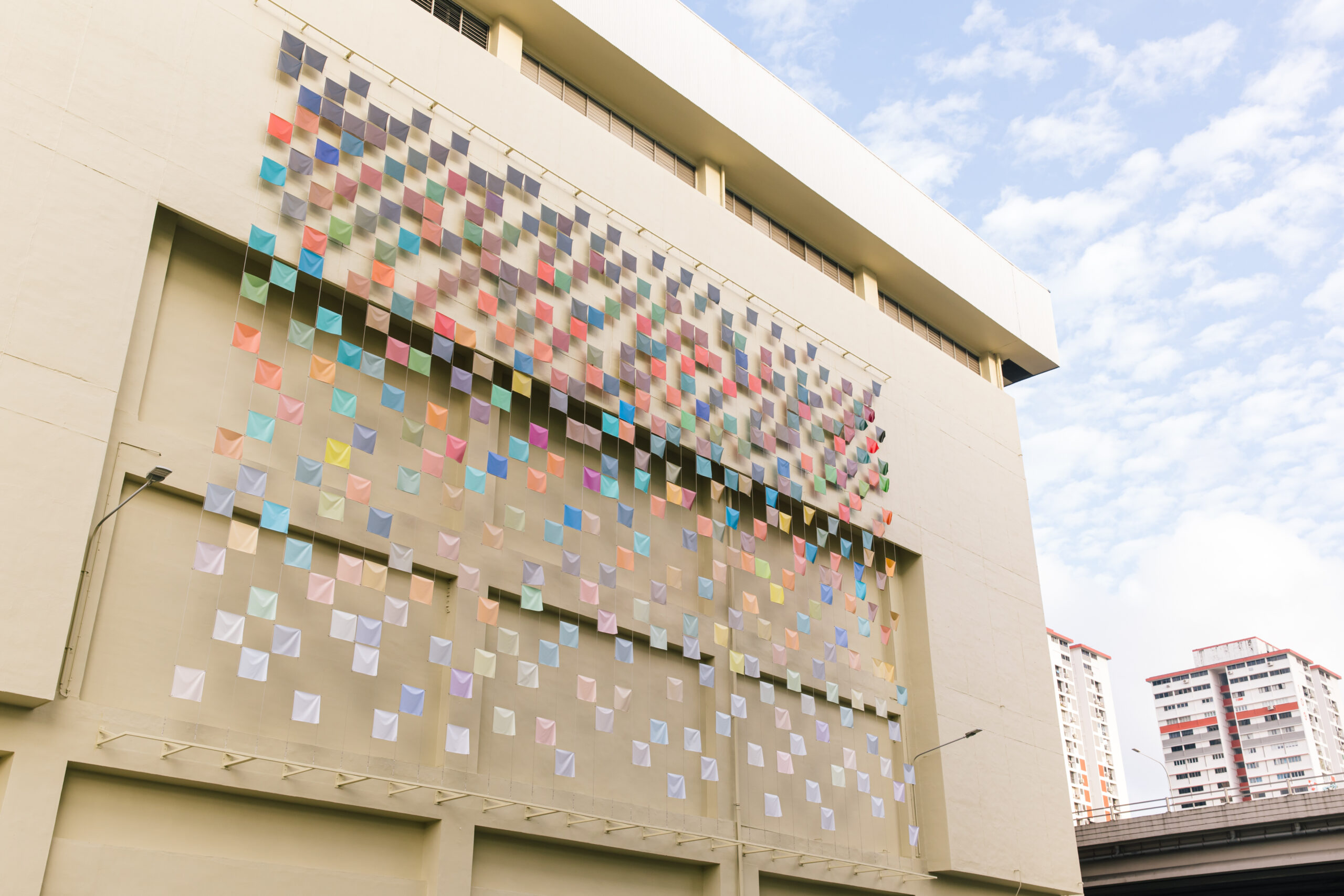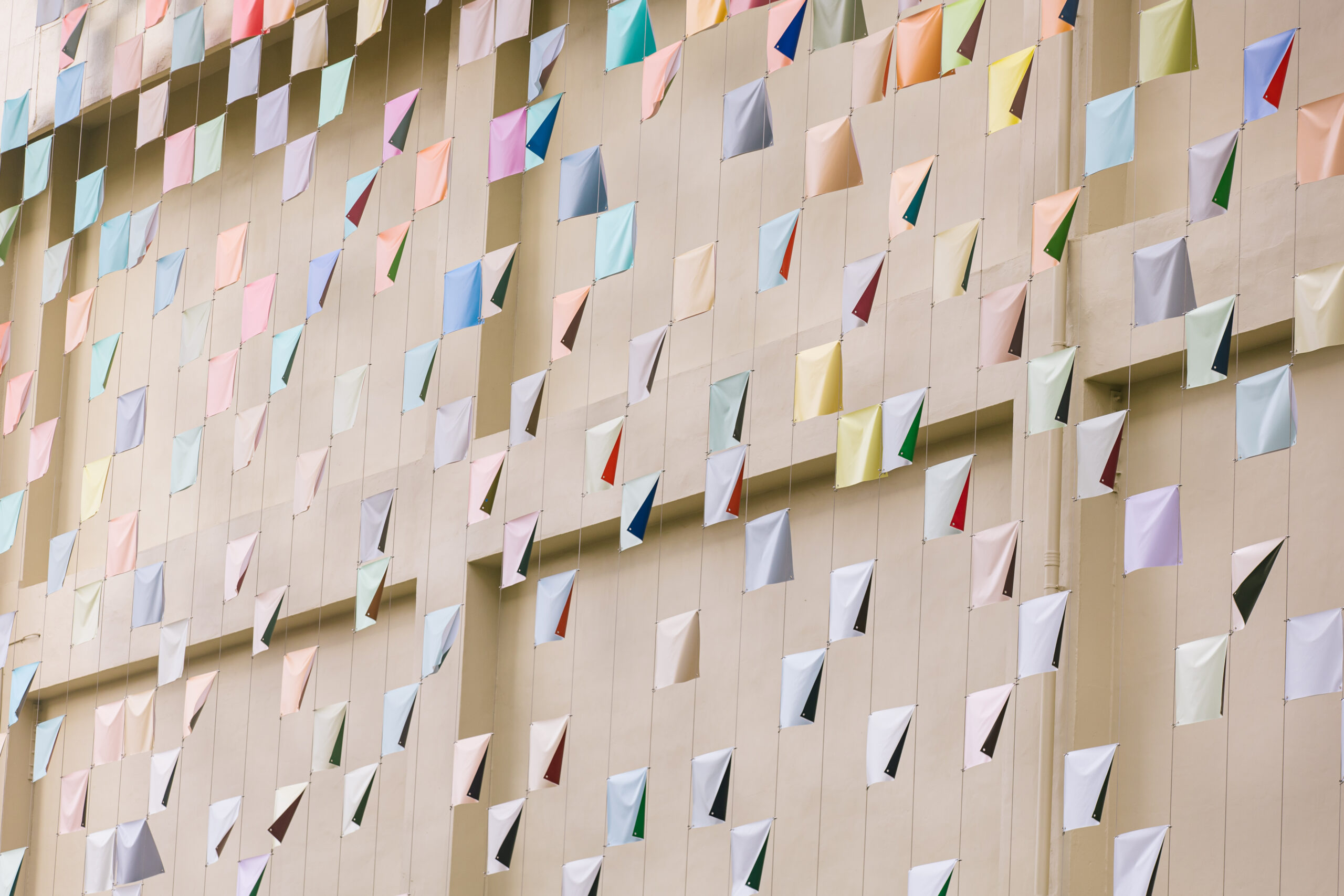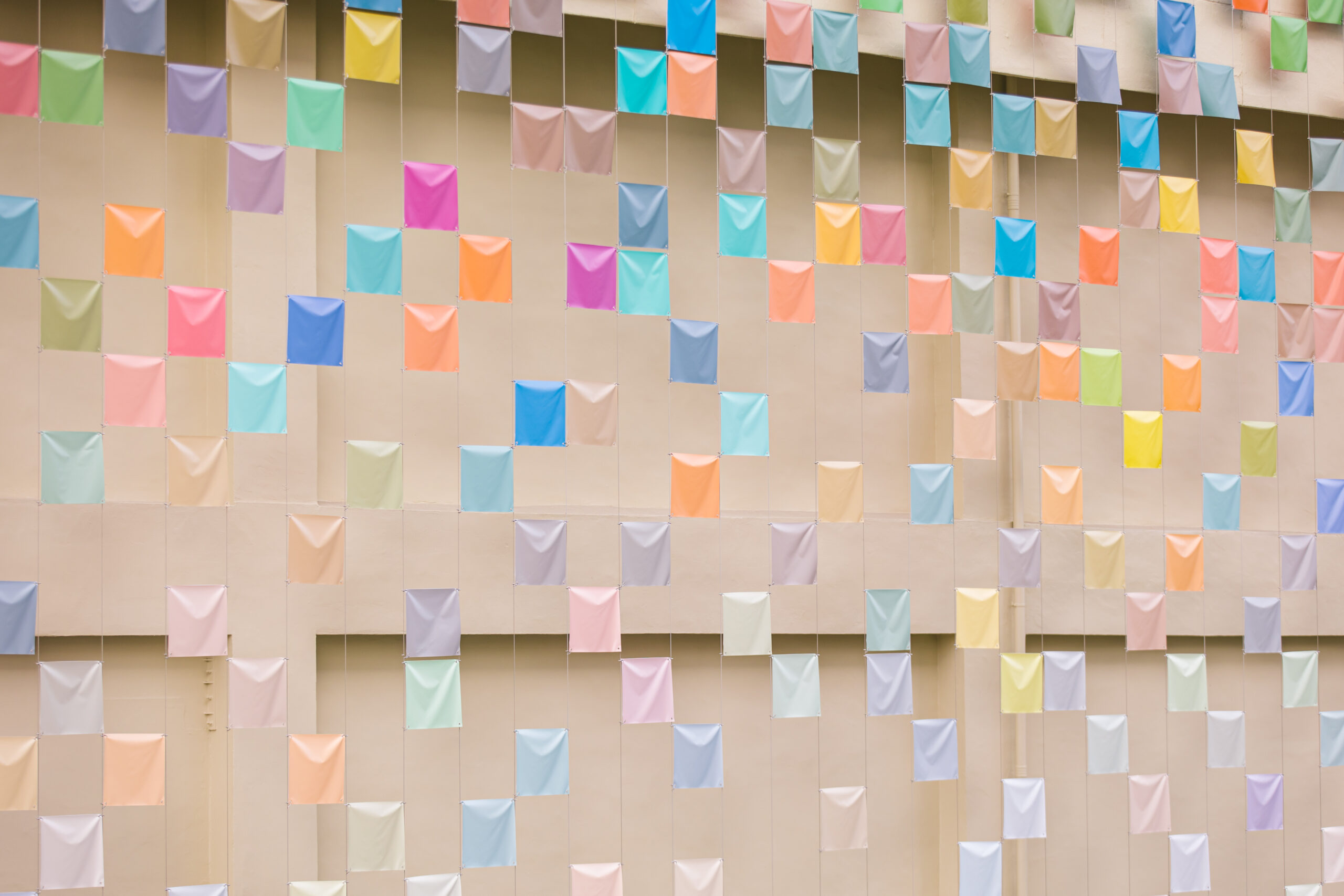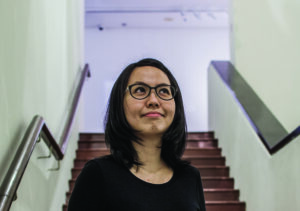 Image courtesy of Caleb Ming
Grace Tan (b. 1979, Malaysia) is a multidisciplinary artist and designer with an interest in geometry, material and construction. From creating wearable fabric artworks under her kwodrent series, she has evolved into sculptural objects and site-specific installations. Tan was awarded the President's Design Award for Building as a Body in 2012 and the Young Artist Award in 2013. In recent years, she has worked on large public art commissions in Singapore such as Woven Field at Downtown Line, Little India Station (2015), PLANES and CURRENTS at Marina One (2017), SYMMETRY at DUO (2017) and n. 333 – State of Equilibrium at Raffles City (2018). Tan has shown widely in Singapore, Australia, Japan, and the United Kingdom.
Credits & Acknowledgement
Artist Assistants
Lewis Ten
Li Si Yi
Mervyn Chen